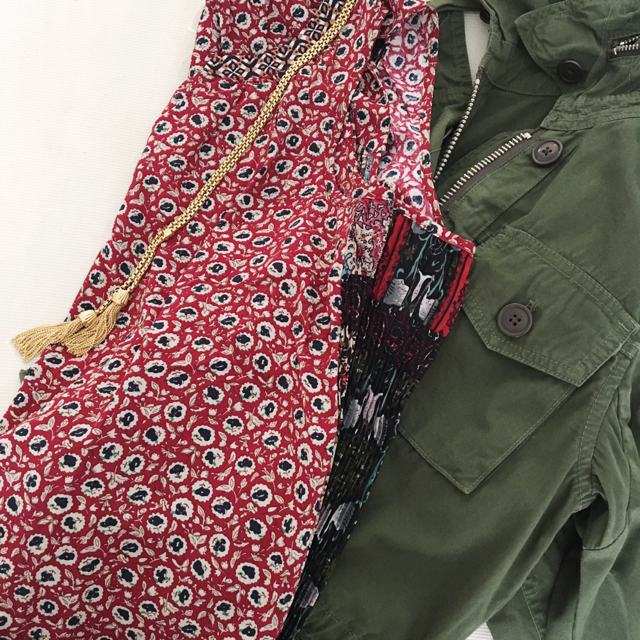 Necklace: J.Crew
Blouse: Anthropologie
Field Jacket: J.Crew
Even more than previous years this summer seems to be flying by! Between work and personal trips and trying to savor as much outdoor time as possible, my little monthly recap completely slipped my mind. So here are some highlights from the past couple months…
I traveled to New York and Boston for work and have become a pro at packing for freezing airports followed by heat and humidity. (Hello scarves and layers!) I really love visiting New York in the summer, especially when I get to walk to work from my hotel and stop and get an iced coffee on the way. It's the little things.
My mom and I took a knife skills course at Sur La Table and I can now cut a bell pepper without getting ANY seeds on the counter. This has basically changed my life.
Zak and I enjoyed some Tribe games and both went completely insane when the Cavs won the NBA Championship!! Cleveland is the city.
In July we enjoyed an unseasonably cool (and comfortable) Fourth of July and went to the Bridgestone Invitational. I really need to play golf a few more times before summer ends.
We took a day trip to Pittsburgh and explored the city. There are so many wonderful new-to-me restaurants (we enjoyed an incredible brunch at The Vandal) and shops, so it was a fun day to walk around some quaint streets and pop into some stores.
I've been quite the slacker on my summer reading list, but am nearly done with Eligible. Has anyone else seen the trailer for Girl on the Train?! I'm so excited for that movie.
I've been making steady progress on my Summer To-Do list but still have a few items to check off before Labor Day.