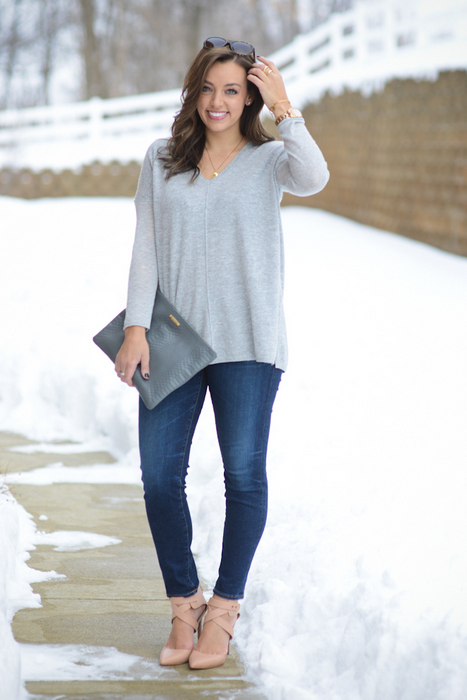 March has arrived and let me tell you it came in like a lion (or a big jerk) yesterday with another snow storm. I'm over it and have given up on wearing practical shoes. I'm wearing fun heels and that's that. But yes, you will continue to see my outfits in front of piles of snow. You're welcome.
If you follow me on Instagram, you know that #NoSpendFeb is over (yay), but my car broke down this weekend so #NoSpendMarch will be happening (boooo). The silver lining of all this snow is that I'm not in the mood or mindset to shop for spring clothes yet, so I'm hoping I can get through another month.
P.S. Do yourself a favor and get this sweater.  It's cozy and over-sized and a closet necessity.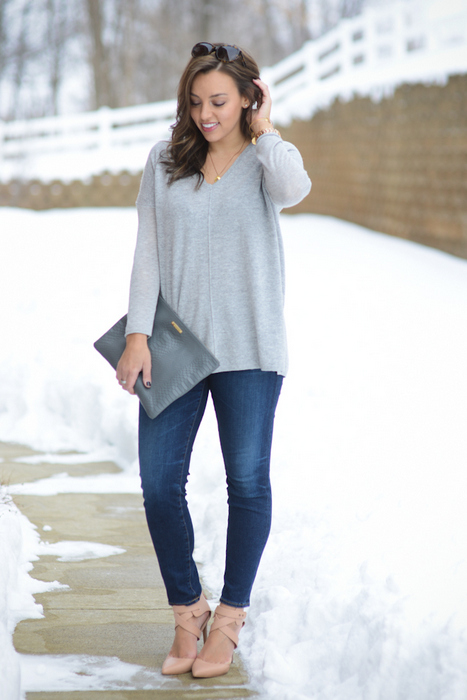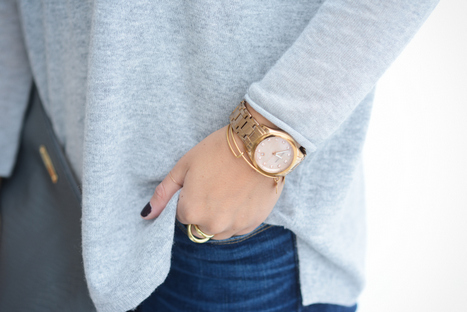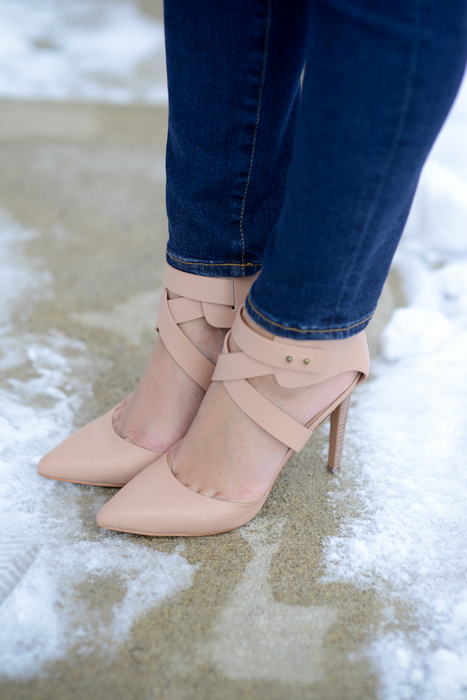 Sweater: Topshop via Nordstrom
Clutch: c/o GiGi New York
Watch: Michael Kors
Ring: J.Crew
Jeans: AG
Heels: Joe's (available here and here)
Photography by Katie Ardner