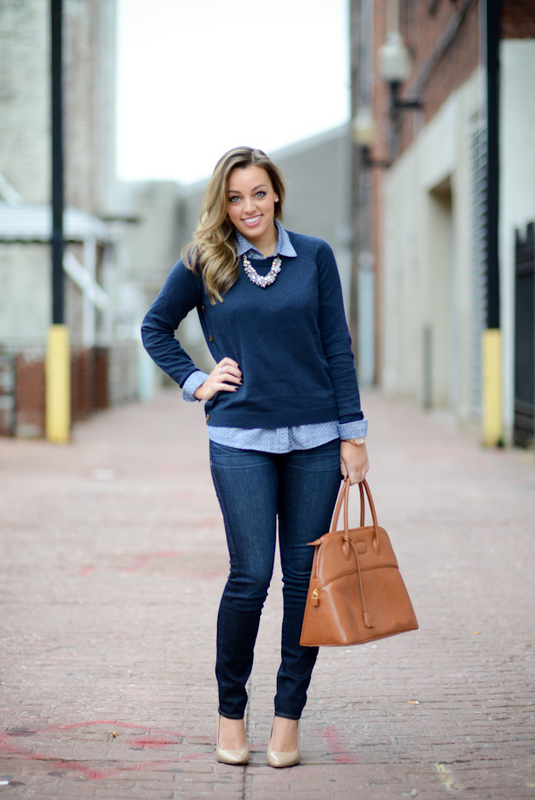 When Becky (she rocks) sent me a message about putting together a blogger collab series, I was completely on board. We were recently having a conversation about our personal budgets and (slight) shopping issues, when we starting talking about all the affordable and chic pieces available right now. I think my style is approachable for most (I shop at Gap and TJ Maxx, people) so I was excited to pull together a Fall for Less look with a fantastic bunch of bloggers.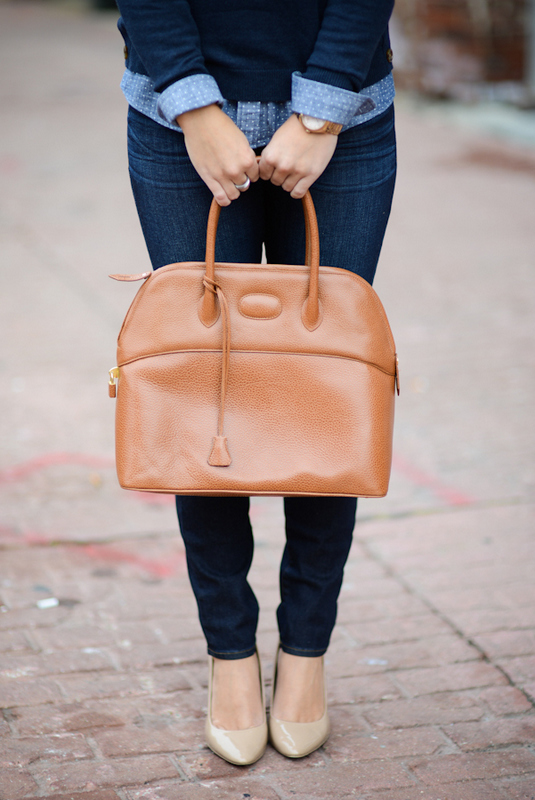 So, let's break it down…
Sweater: The Limited. Orig $55, but got it on a 50% off day for $28. Boom.
Shirt: Old, J.Crew. Orig $70, but have worn it so much the cost per wear is probably $3
Necklace: Target. $15
Jeans: Madewell. Orig $128, but used a $20 coupon. And they are awesome.
Bag: Vintage, from my grandma. FREE!
Wedges: Sole Society. Orig $50, but seriously wear them once a week.
So there you have it! I budget. I use coupons. I wait for stuff to go on sale.
Now go check out the other budgeting bloggers and get inspired!
Becky from The Pumpkin Spot
Maria from The Style Letters
Ashlyn from Let It Be Beautiful
Jessica from Here & Now
Katie from Pearls & Twirls
Jacqueline from Stylin in St. Louis
Bethany from B Soup