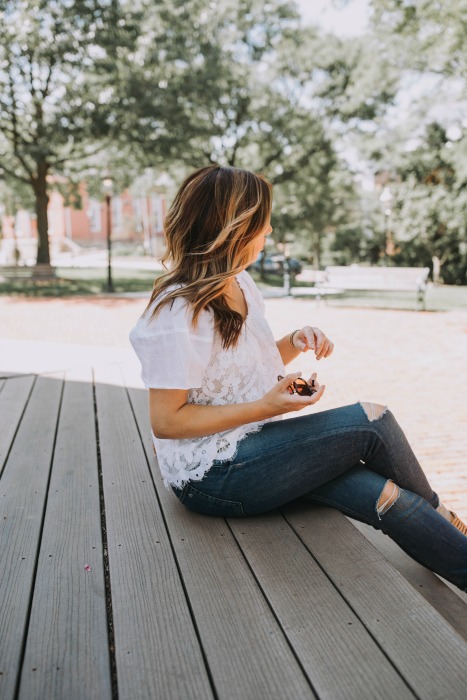 I've been hinting lately at some big news and changes coming for Zak and I and I'm excited to finally share! We're moving! We've kept it under wraps for quite some time while figuring out some logistical things, but we are very excited to be moving to Columbus! Zak was approached with a new job offer and we both have been wanting to live in a more urban, walkable area for a while now. So we decided this is the right time for us to take the leap and go for it!
We are moving this weekend and I thought I would be a bit more nostalgic leaving my first home, but so far I've been more excited about what lies ahead. I bought my townhouse when I was 23, before I understood it's probably a good idea to change your furnace filter every other month and have a drain snake and plunger on-hand. 7 years later, I've really become more confident and secure in my "adulting" abilities and am proud of how much I've learned, accomplished and grown up in many ways.
Even though I don't usually loooove big changes (ok ok, I'm sometimes adverse to change), Zak and I are both incredibly excited about this fresh chapter in a new, young and vibrant city. Because life is worth chasing dreams and taking a risk.
More to come soon on our decision to downsize in order to be in a perfect location, the moving process (hello purging closets!) and why I think this change will make me more open-minded and ready to try new things. Be patient with the blog content while we get settled into our new home and wish us luck! (New blog design update coming soon too!)