We've enjoyed our first cool days of the season this week and I've busted out the booties and layers. It's the best time of the year. Today I'm adding to my fall essentials list, with classic options at every price point.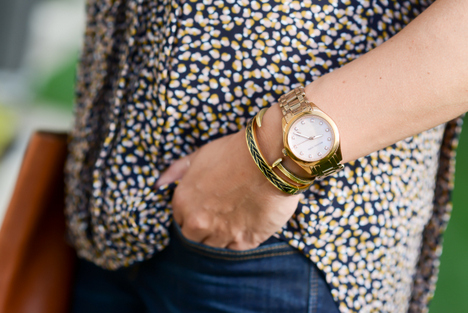 1 // Cardigan
Cardigans really are the easiest layering piece to ever exist and make getting dressed a cinch. This week I've thrown one on over both blouses and dresses and headed out the door.
Splurge // Banana Republic $78
My favorite // Halogen $46
Save // Old Navy $24
2 // Loafers
Loafers are where it's at this season. I've yet to invest in a pair, but have narrowed down my options. They look perfectly tailored with jeans and add a little menswear edge to dresses.
Splurge // J.Crew $198
My favorite // Franco Sarto $109
Save // Steve Madden $80
3 // Vest
I love throwing on a cute vest over a sweater or button down. The cozy vest says "Fall is here", while the lack of sleeves says "It's not that cold yet". (deep thoughts). Anyway, it really is another easy layering piece and perfect for outdoor weekend activities.
Splurge // J.Crew $138
My favorite // J.Crew $128
Save // Old Navy $35
p.s. Don't' forget! You can shop my looks and favorites via Instagram (@sharingmysole) by signing up for LIKEtoKNOW.it, "liking" my photos and then getting shopable product details straight to your inbox!