Whenever I try on a plaid shirt, my first question is always "Do I look like farmer?" quickly followed by "Do I look like a boy?" The answer is always no and no. I don't know where my plaid insecurity comes from, because it's such a perfect fall staple. I particularly like this one because it's a slimmer, tailored fit that's perfect for tucking in to high-waisted jeans. You can also give it a little front top knot tie instead of a tuck. Endless possibilities for a button-down.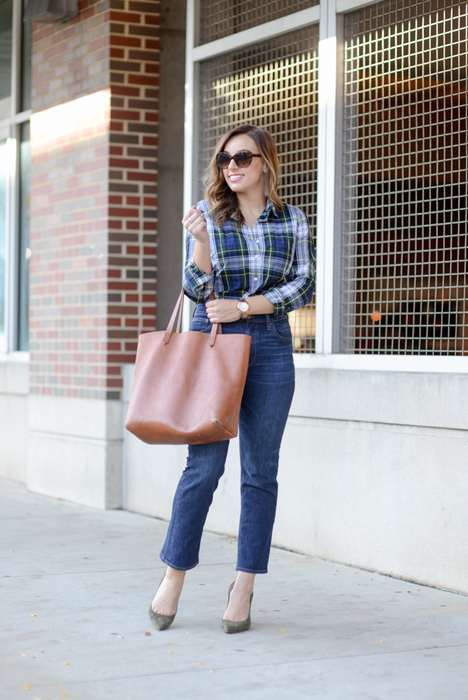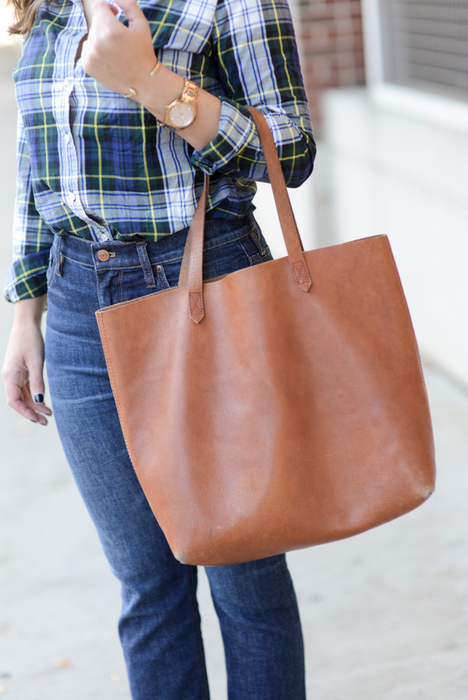 Button-down shirt: J.Crew
Jeans: J.Crew
Bag: Madewell Transport Tote
Watch: Michael Kors
Bracelet: Giles & Brother
Heels: Banana Republic (similar here and on clearance!)

p.s. The Nordstrom Fall Clearance Sale is happening now through November 13th. It's a great time to scoop up some fall staples like these booties, a neutral fall coat or cozy sweater. And if you want to invest in a pair of Tory Burch riding boots, they are currently a part of the sale!