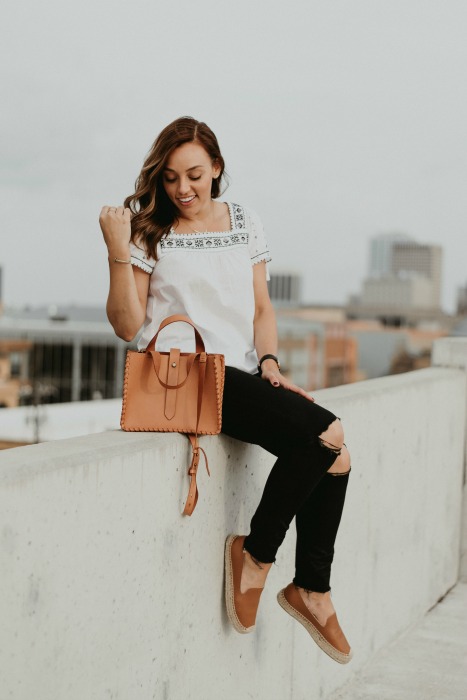 We've had the best time exploring our new city trying out tons of new cafes, coffee shops and restaurants.  That's definitely one of the perks of moving – Everything feels fresh and exciting!  So today I've rounded up all the Columbus restaurants that are on the top of our list so far…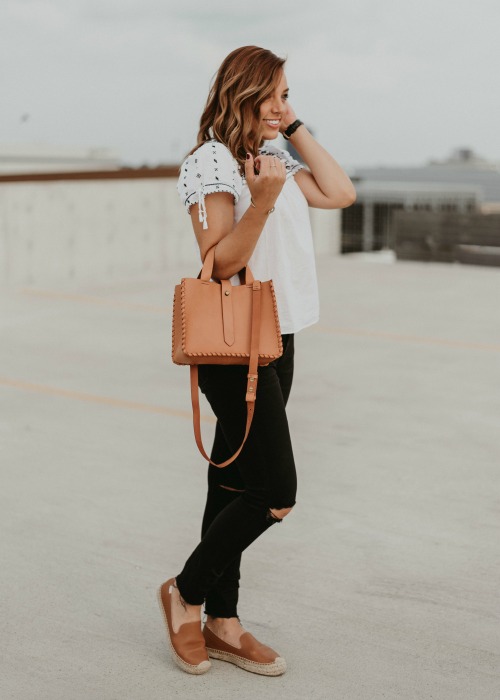 The Sycamore // German Village
We ate here for our first date night in Columbus and everything from the meal to the ambiance was perfect.  It's nestled right in the heart of historic German Village and it's small but idyllic.  We shared a bunch of small dishes including the Scallop Crudo and Ahi Tuna Poke and everything was delicious beyond measure.
Fox in the Snow Café // Italian Village
This airy coffee shop was one of my favorites even before we made our move 2-hours south.  Their baked goods are unreal.  (Ahem, cinnamon rolls, egg tarts and pecan sticky buns to name a few…)  The weekend lines are quite long, so I try to hit them up early on weekday mornings.
Little Eater // North Market
This is a vegetarian's dream lunch spot.  I love their seasonal vegetable based cuisine, served by the scoop. We often take our lunch outside or enjoy some people watching while we eat upstairs in the market.  I recently tried the shredded beets and a cannellini bean salad, which were perfection.
Marcella's // Short North
We've been here a handful of times already for pizza and wine night.  Lively atmosphere and awesome menu.  Even though they are known for their meatballs (my Mom tried them and was drooling), I crave their mushroom pizza and arancini balls.
Alchemy Juice Bar + Café // South Side
I love stopping into Alchemy to enjoy a colorful acai bowl for breakfast or lunch.  Their fresh and wholesome foods and juices are the perfect balance after a good work out or just to start the day on the right foot.
Cosecha Cocina // Italian Village
Luckily this curator of contemporary Mexican fare is only a 3-minute walk from our home.  Their margaritas, chips & queso and perfectly portioned tacos can be enjoyed outside on their spacious patio.  I love their shrimp, plantain and grilled cod tacos.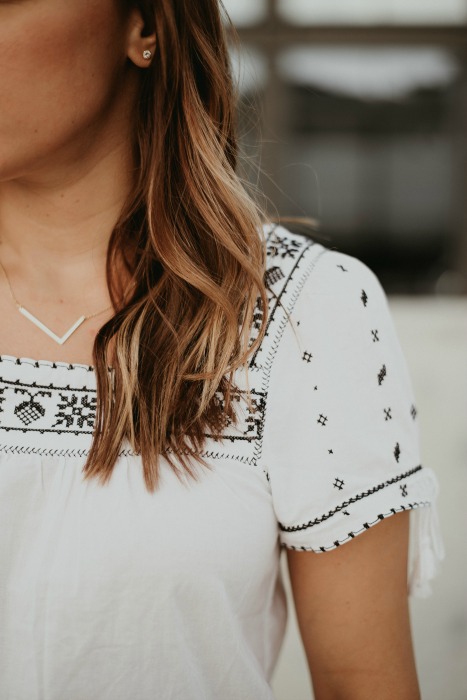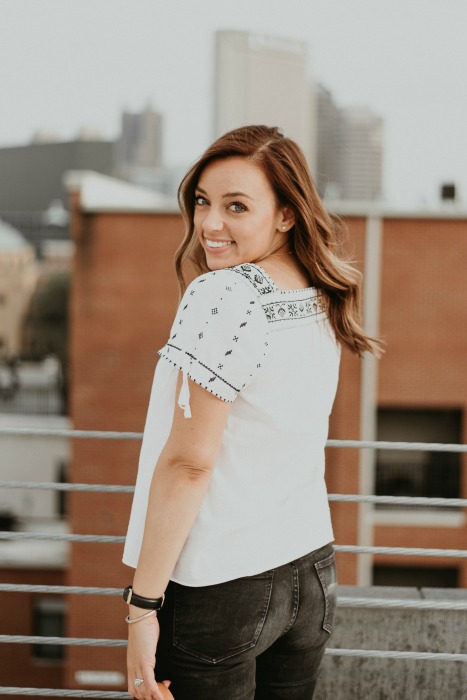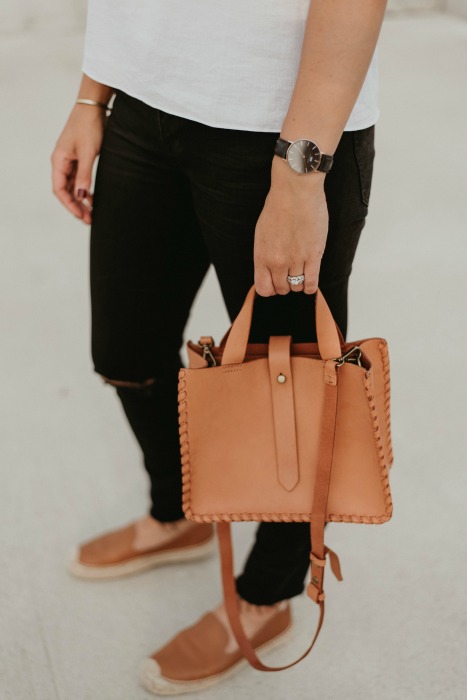 Top: Madewell
Necklace: Anthropologie
Bag: Madewell
Watch: Daniel Wellington
Jeans: Madewell
Shoes: Soludos
Photos by Folchi Photography