Happy Friday! The sun decided to show its face this week which did wonders for my mood (and work out routine. Going for my first run in months was a slight shock to the system). Here's the thing about the first hint of spring in Northeast Ohio… People genuinely get confused from a style standpoint. I saw everything this week from winter coats and tights to short dresses and bare legs. I mean, is 50 really the new 80? Apparently the answer is yes when you've had a winter like ours. (I still wore my coat into the office, for the record). Hope your weekend is wonderful!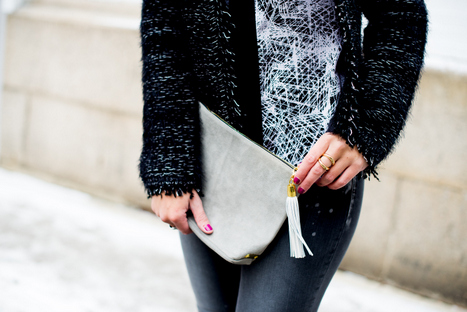 A few favorites from around the web…
Three things on my shopping wish list right now… This top (only $38!), this fringe bag and a classic watch. They need to come live in my closet.
Have you checked out Old Navy lately? Their spring styles are on-point. This dotted maxi dress is a must and this hooded field jacket is great for the seasonal transition.
I like this article on positive thinking.
In case you're feeling crafty this weekend…