This work week was a crazy one and I'm so happy it's finally Friday! I'm off to Nashville for the weekend for a friend's Bachelorette festivities and I can't wait to enjoy the sunshine, a few beverages and good music. Hope your weekend is wonderful!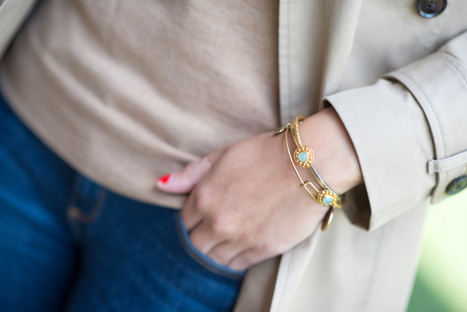 A few favorites from around the web…
I ordered this dress to wear this weekend and it's actually quite classic and adorable for under $50. (The arm holes are a little low and it show your bra a touch, but it's kind of cute if you wear a lace bandeau or bra).
My favorite striped tee from J.Crew is on sale.
Love this article on common grammatical mistakes. (I've been saying #4 incorrectly…)
Ordered this dress on a whim because it's on major sale and I thought the print could be fun! And I think this dress could be perfect for summer picnics and drinks.
These leopard heels are beautiful and under $60.
In case you're looking for a dress for summer weddings, I recently purchased this dress from Banana Republic and it's incredibly flattering. (Not a fan of the shoe choice they paired with it in the image, but it's an adorable dress with nude heels). It also runs a bit small, I purchased it in a size 6.
These sneakers are perfect to pair with distressed denim or even a sundress.