Happy Friday, friends. It's hard to believe it's already the middle of June. This summer is a busy one with a crazy work schedule and weekends full of bachelorette festivities and weddings, but I'm doing my best to savor the small moments of summer and to give myself permission to do nothing every once and awhile. (I struggle with the art of doing nothing…) Hope your weekend is sun-filled and wonderful.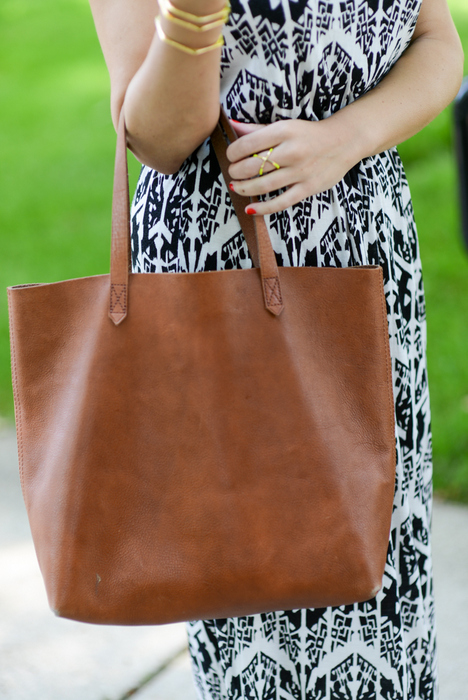 Dress: Lush (under $40!)
Cuff: J.Crew
Ring: J.Crew
Bag: Madewell Transport Tote
A few favorites from around the web…
If you're a planner like me, Kate Spade's new 17-month agendas are available! They start in August and go into 2016.
My favorite eye cream is on sale.
I'm already thinking about Fourth of July ideas… Told you I'm a planner.
Ray-Bans are on sale! Yesssss.
Love this summer dress from Madewell.