Hello weekend. Is it already mid-September, or is this just a joke? I'll be in Columbus this weekend to celebrate the nuptials of my college roommate and I'm looking forward to being reunited with my girlfriends.
This summer has been crazy busy on all fronts (work, weddings, family…) and lately I've been feeling some guilt over neglecting this little blog. I truly love blogging and it's such a fun outlet to develop something completely separate from my day job. Since my time has been consumed with travel, weddings, bachelorette trips and a crazy work schedule, I feel some obligation to apologize for my lack of posts. I'm sure I'm not alone when I say this, but I do tend to self-criticize and question my blog (and everything, really) and outfits when I feel like I'm not putting in 110%. ("Do my photos suck? Is my Instagram lame? Should I just give up Twitter?") But I know I need to give myself some credit and recognize all the positive things I've accomplished. Why is that harder said than done sometimes? Do you feel me?
In all honesty, I do feel like I'm in a little style and blogging rut, mostly because I haven't had adequate time to thoughtfully put together new outfits or take photos or write new, kick ass content. But, I'm trying and keeping this little train a chugging. So there you have it, a little Friday word vomit for ya. Hopefully as the temps cool off and slow down this fall I will be able to devote some more time to this little space. Because it's no secret that fall fashion is my favorite and I do love the community, friends and supporters that have manifested from blogging.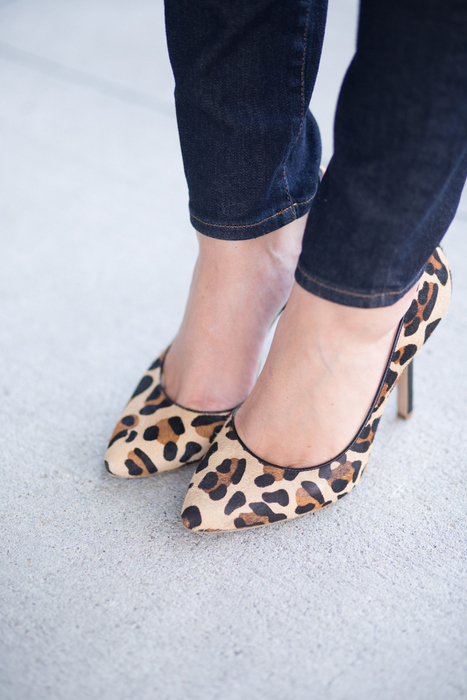 A few favorites from around the web…
J.Crew currently has 25% off some great fall staples. This blazer is on my wishlist (I tried on a size 2 and it fit perfectly) and I have this lovely printed tank. Also have this sweater in navy, for work or weekends. And everyone needs a shirt with a dog on it.
I started thinking about my fall to-do list (here's mine from last year) and will post it up on the blog soon!
Nordstrom still has summer clearance going on until the 13th, so grab those deals and steals now! Tory Burch sandals are on clearance and I want/need/must have these pumps in blush. So classic.
Love these wedge sandals and these amazing heels. So many good shoes on sale I can't decide.
This Topshop stripe sweater dress is the cutest for fall. I can picture it with suede booties.