Hello Friday.  After a very busy couple of weeks, I'm looking forward to a low-key weekend and enjoying the beginning of fall.  I've been slowing scattering pumpkins and sunflowers all over the house, so things are feeling quite festive.  (Fall to-do list coming next week!)  Hope your weekend is lovely.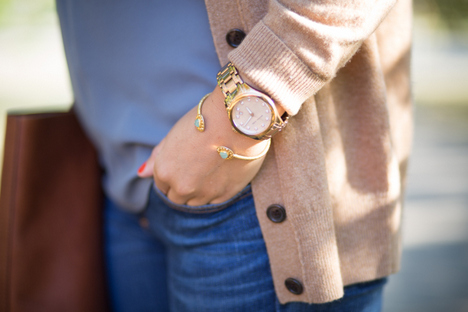 A few favorites from around the web…
J.Crew currently has 25% off fall favorites with code SHOPFALL.  I got this jacket a few years ago and was thinking about purchasing another in green.  Love this cute little sweater and this striped one.  Thinking about investing in this classic LBD and you can never go wrong with a gingham button down.
Awesome fall boots are currently on sale.  Go.
Because I'm always trying to find the perfect t-shirt, I might just try this one.
Just in case you need some pumpkin inspiration.
If you're searching for an oversized blanket scarf, snag this one for under $35.