Hello Friday! After spending the first half of the week traveling for work, I've been playing catch-up ever since. Admittedly, I have this combined happy and sad feeling as we head into the last week of the month… It's my birthday week (yay!) and the week leading up to one of my very best friend's weddings, but it also feels like this glorious autumn is on its way out. Since I'm not ready to let go of fall and head into hibernation mode, I'm going to make a point of going on a fall hike and toasting some pumpkin seeds this weekend. What's on your agenda?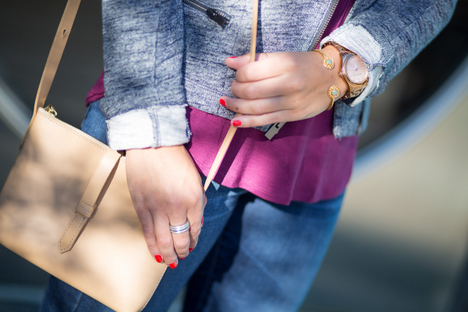 A few favorites from around the web…
I love this striped fit-and-flare dress for work. Now on sale for under $60. It would look adorable (and office appropriate) with tights and booties.
Might need to bake these cupcakes this weekend. (Almost Halloween!)
This Topshop belted coat is winter perfection.
I stopped into Old Navy last weekend and they have some really (really) cute things for fall and winter. Love this dress and this coat.
Vince Camuto Boots on sale. Yes.
Follow along with my weekend adventures on Instagram! (@sharingmysole)