This week was record-level busy, so I'm so happy Friday has arrived and I get to spend a weekend at home relaxing. I'm looking forward to spending Sunday with my lovely Mother. We are taking a French pastry baking class together and I can't wait to indulge in a few macarons and cream puffs while spending the day with her. Hope your weekend is wonderful!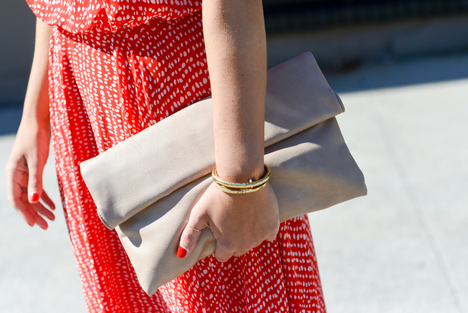 A few favorites from around the web…
One of my favorite pair of flats is on sale for under $70 and these KILLER sandals are now 15% off. I need them.
I've been obsessing with spring dresses lately and love this lace trapeze halter and this easy slip dress.
I'm loving everything Madewell this season. I recently snagged this dress, on sale for $30 (!!!) and love this casual tee dress. Also need this silk wrap maxi dress.
My office recently switched to a business casual dress code with jeans (this was kind of a big deal) so I'm stocking up on lots of new tunics and blouses like this one. On sale and plenty of color options.