It truly boggles my mind that tomorrow is the first of October. It's not only my favorite month, but my 30th birthday is on the 30th, so that's definitely exciting to look forward to. This weekend we are going apple picking if the weather holds out and I'm going to make my annual attempt at baking a pie from scratch. Wish me luck. Hope your weekend is wonderful!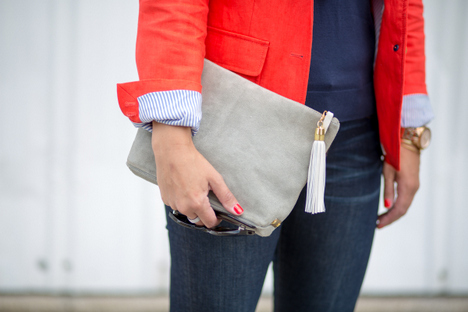 A few favorites from around the web…
I've definitely been stocking up on booties for the fall. They mighttt just be my favorite shoe. These Dolce Vita booties are on sale for under $120 and I also love these olive Marc Fisher pair.
If you follow me on Instagram, you know this is my new favorite mascara. Eyelashes for days. And I'm also addicted to this lipgloss.
I love the little front tuck detail of this sweater knit top and these distressed legging ankle jeans that are on sale.
If you're in need of a good, new read, do yourself a favor and read Amy Schumer's Girl with the Lower Back Tattoo. It's the perfect blend of her humor and more sentimental moments from her childhood. I also recently finished Eligible, which was a cute, easy read.