Happy Friday, sole sisters! I have always chosen my Friday Favorites from my Instagram photos, however I made a commitment to myself to use my camera more often, not only to better my photography skills, but also to actually take and develop photos. I feel like ever since my iphone camera came along, I stopped getting photos printed. I had a lot of fun capturing moments this week with my DSLR and look forward to taking more. So, here you have it, a new twist on Friday Favorites!
Favorite Moment: Sipping Pellegrino in the sun, enjoying a magazine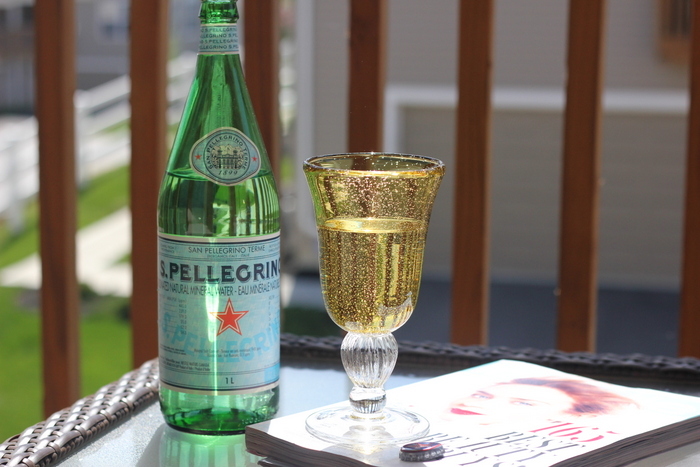 Favorite Craft: Putting together a little bachelorette gift
Favorite Fashion Find: A bright pink 80s sequin dress from the GoodStyle Fashion Show came home with me.
(Future costume ideas are swirling…)