Hello, Friday! Sorry for the slight radio silence on the blog this week. I had one of those crazy weeks where things got unexpectedly busy and my after-work social plans got squashed due to late meetings.  I was so bummed about missing margaritas with friends on Wednesday (this is important, people) and was turning into a total grump, so I decided change my disposition and go to yoga. Hot yoga always puts me in a better mood. What are your stress relievers?

I'm working on some fun upcoming projects and style posts for the blog and am definitely getting ready for fall fashion and pumpkin spice lattes.

Did you check out the J.Crew Style Sessions last night? I stopped by and fell in love with this scalloped LBD. It's timeless and wrinkle free! (A size 4 worked for me, FYI). I also came home with this cute t-shirt. Kiss kiss.

Favorite Fashion Find: Scalloped J.Crew Dress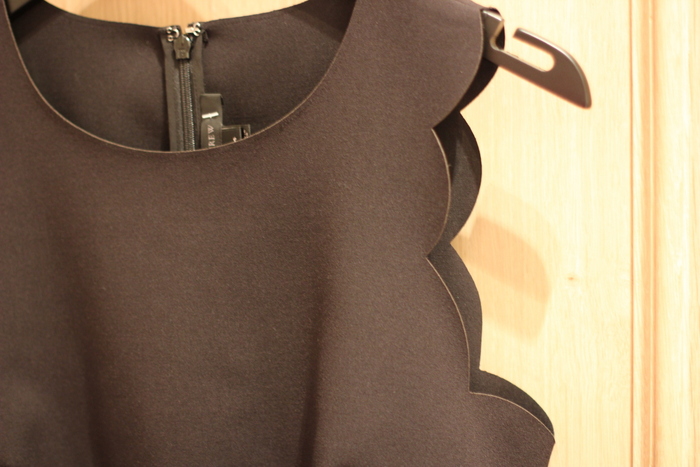 On another note, I ordered one last maxi dress before summer comes to an end. I've had my eye on this one for a while and it finally went on sale. I'm also contemplating these wedges. Since I'm headed to Florida in October, I feel like I still have plenty of time to wear them.  Have a fabulous weekend!
Follow along with Sharing My Sole!
Facebook – Instagram – Pinterest