I read a hilarious tweet this week that said "If you say 'Pumpkin Spice Latte' in the mirror 3 times, a girl in yoga pants appears and tells you all her favorite things about fall."  Ha.  I did enjoy my first PSL of the season this week, but of course picked a 90 degree day to get one.  But this weekend is suppose to be 60 and sunny, perfect for going to the farmer's market and getting mums and maybe even pumpkins.  Yes, fall is my favorite.  Pumpkin Spice Latte.  Pumpkin Spice Latte.  Pumpkin Spice Latte.
Favorite Décor:  Unique nail polish storage added to my bathroom
Favorite Photo:  Potsie photo-bombing my sunflower shot
Favorite Shoes:  Ann Taylor Quilted Flats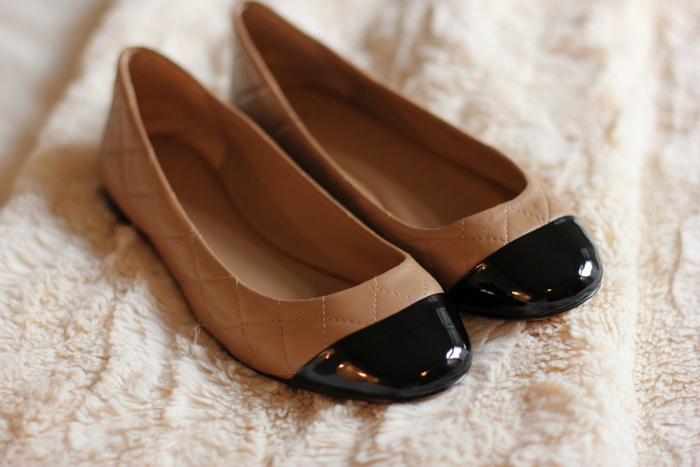 I read an article this week about wearing heels with a startling infographic showing the damage that wearing heels every day can cause.  I have always been a high heel loving girl (short leg syndrome), but I have been making an effort to wear flats to work at least twice a week.  I don't want to have gnarly feet when I'm 60.  I pride myself on having nice toes and great teeth.  Flats and flossing – That's my motto.

Happy weekend!
Follow along with Sharing My Sole!