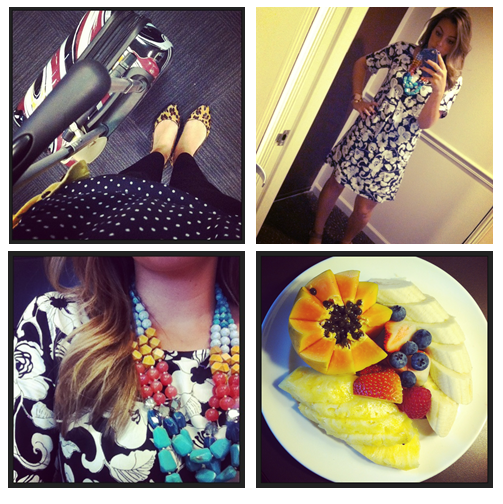 Hola!  I got into Miami for work Wednesday night and am here for the rest of the weekend.  Traveling here is a great reminder that I retained nothing during my 8 years of Spanish classes and that I can't handle Cuban coffee.  Also, there is no such thing as fall here.  It's 85 and humid, so I'm back in my summer dresses with my hair in a bun.  Despite the heat, locals are still in sweaters and boots…  Either they spend all day in air conditioning or have really great deodorant.  If you live in the South, how do you mix fall fashion with the heat?
p.s. J.Crew now has 25% off your purchase!  I love this dot dress, this scarf and this tee.
I also adore this Madewell tunic dress for fall.  It's perfect with black booties or would look great with a belt.
Happy Friday!