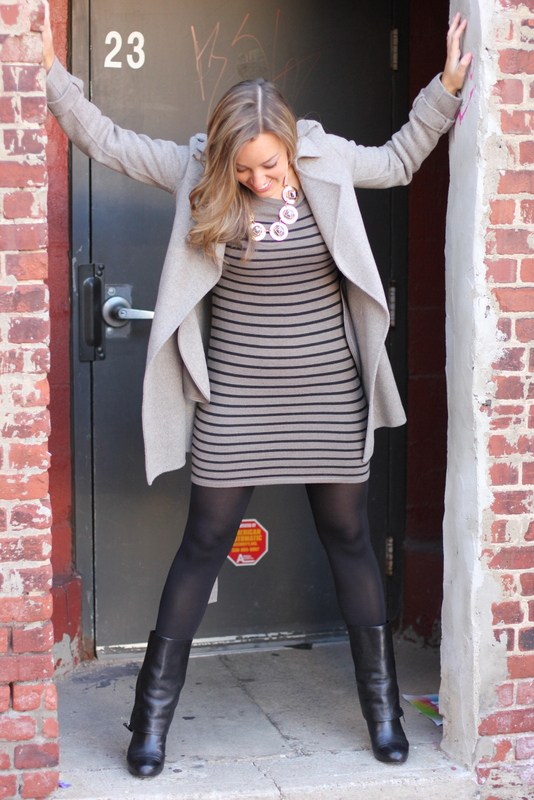 Happy Friday! Please enjoy this snapshot of me getting so frustrated while taking blog photos. This week I had to remind myself of this post and that life isn't about being perfect. I've had a little bit of the "blogging blues" where I feel like I beat myself up over the silliest stuff… My outfits are boring, my photos stink, I'm not inventive. I had to snap myself out of it and remind myself that I started this blog as a creative outlet to simply share outfits and things that I love. Even if every outfit I post isn't earth shattering, I'm still happy to be sharing and creating a positive space.
On another note, I finally accomplished a personal goal this week and did a headstand in yoga. (Ahem, without toppling over). It's the little things. Happy weekend!
p.s. It's the Nordstrom Half Yearly Sale! I'm eyeing these boots, this watch and I love the mixed materials in this dress.