I definitely think my word for 2017 is "Change" and there is even more to come. I feel very fortunate it's all been positive change, but this week was a little overwhelming. More on that soon. Looking forward to a crisp fall weekend to see friends, watch some football, make soup (I need soup on chilly days!) and continue my yoga teacher training journey! Hope your Friday is wonderful.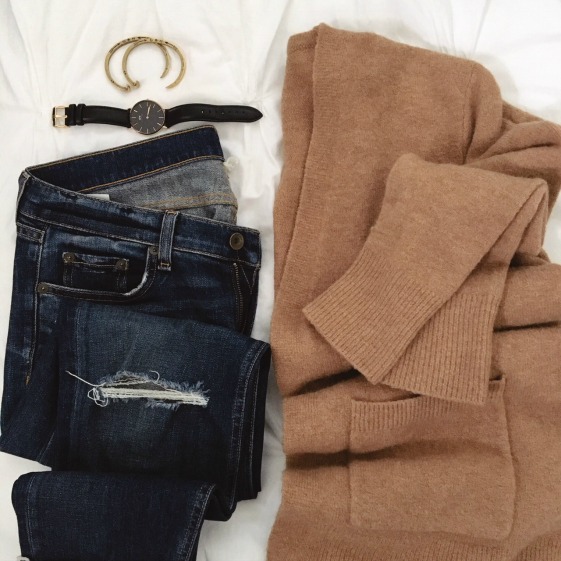 A few favorites from around the web…
Here are five pretty things from Nordstrom that are on sale now… Blush cutout booties, this buffalo check cashmere scarf, wool blend stadium coat (only $150!), olive slip-on sneakers, and this satin henley for under $30.
J.Crew has released their holiday goodies and I need alllll the plaid things. These flannel pajama pants are so cute for cold nights and these plaid seavees sneakers are very casual holiday. And I love their moccasins.
Ok, maybe I'm starting to get into the holiday spirit. Look at these cute plaid mugs from Pottery Barn!