Hello Friday and welcome spring! As the birds starting building their nest in my front door wreath this week (every year, the same thing) I became hopeful that the weather will really turnaround. I am ready. I'm off to Columbus this weekend for a college roommate reunion and am so looking forward to spending time with girlfriends I haven't seen in months. Hope your weekend is wonderful!

Favorite New Accessory: Little gem clutch from Loft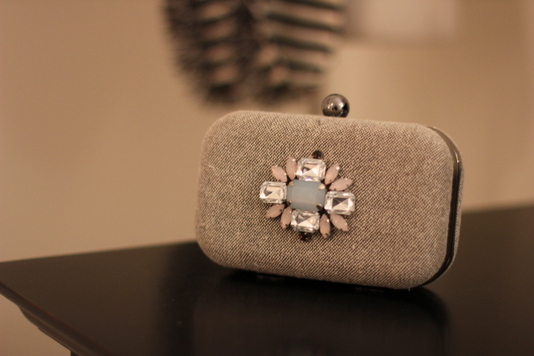 Favorite Smile: Snoozing Potsie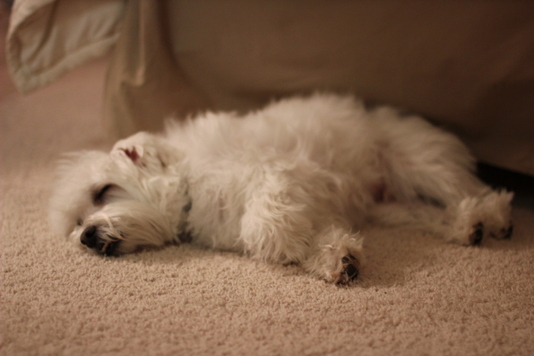 Favorite Mess: A tray of baubles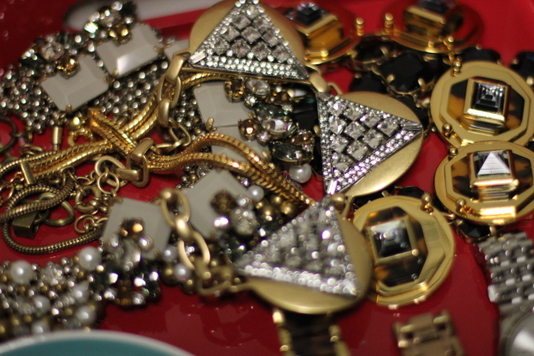 And a few favorites from around the web…
My optic dot dress from this post is now available on J.Crew Factory! I also really love this dress.
I also snagged this crossbody bag from Loft and the quality is quite luxe.
J.Crew currently has 25% off everything. This sweater is so soft and comfortable and I adore this tortoise cuff.
If you liked yesterday's post, check out my Wedding Guest Style board on Pinterest.