Hello weekend! I went from cold to colder this week, spending the last two days in beautiful, but frigid, Montreal. I'm putting in my best effort to stop talking about the weather, but March came in like a lion and out like a little you know what. I'm over it and am ready to put my puffer coat into storage.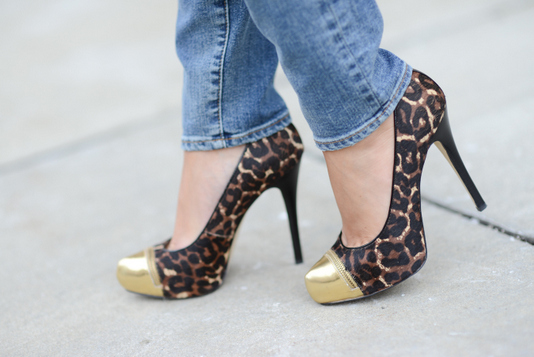 My shoe wish list seems to be growing and growing lately, so I decided to share my current shoe favorites on this fine Friday. Here are a few I'd love to add to my closet…
These black and white striped flats could potentially be the cutest ever. EVER.
Lace up wedges are a must have.
I'm sorry, but how stinkin' cute are these?!
Chunky heel, special details. These are perfect.
These are major. Yes please.