I just spent another glorious and glamorous day in SoHo at the IFB Conference where I was inspired by dozens of my favorite fashion bloggers. It's always wonderful chatting with empowered and passionate women like myself and sharing blogging stories and successes. Since I wore my Ann Taylor skirt yesterday, I decided to sport some casual denim on day two. I paired my jeans with my new favorite Loft blouse, a statement necklace and peeptoe pumps. Comfy, colorful and chic.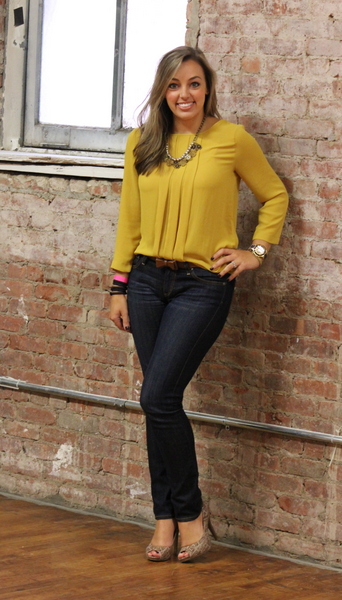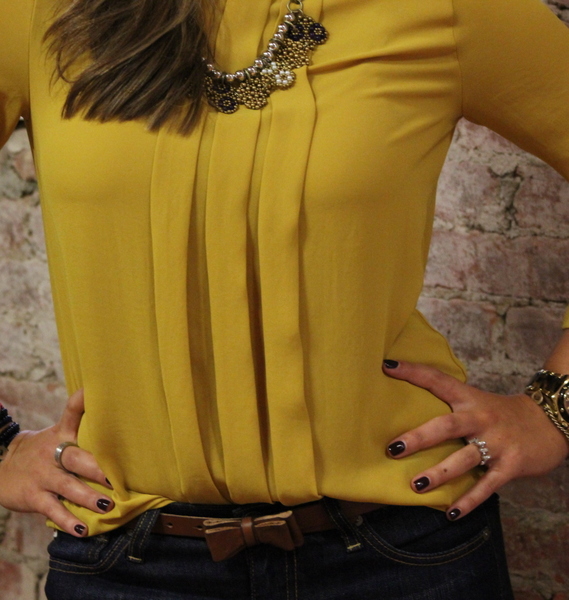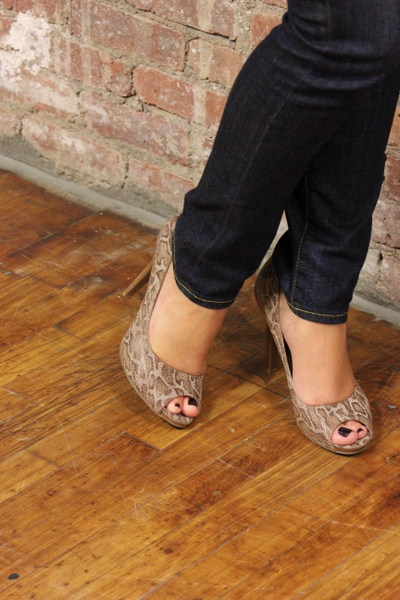 Blouse: Loft
Necklace: Anthropologie (similar)
Watch: Michael Kors
Bow Belt: Anthropologie
Jeans: AG
Pumps: Nine West
Oh wait, did I mention that I met Iman today?! Yep, IMAN! First of all, she is stunning. She is 57 and her skin better than mine. She is flawless. Iman was a completely motivating speaker – smart, witty and authentic.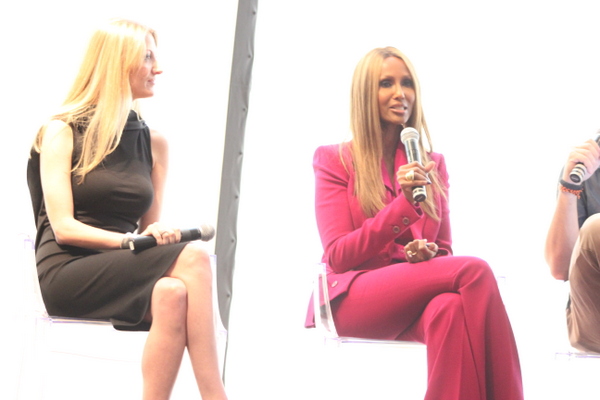 My favorite, key takeaway from hearing Iman speak was her view on success. She said, "Success is not what you do, it is what you inspire others to do." Isn't that such a lovely view of achievement? Not only to be satisfied and motivated by your own work, but to inspire others with your intense sense of passion for what you do. I can only hope that my passion for fashion, writing and (of course) shoes comes through in a way which inspires others. After all, Sharing My Sole is really my creative sanctuary to share my zest and enthusiasm for all the things I love. I truly hope you enjoy reading my posts as much and I enjoy writing them.