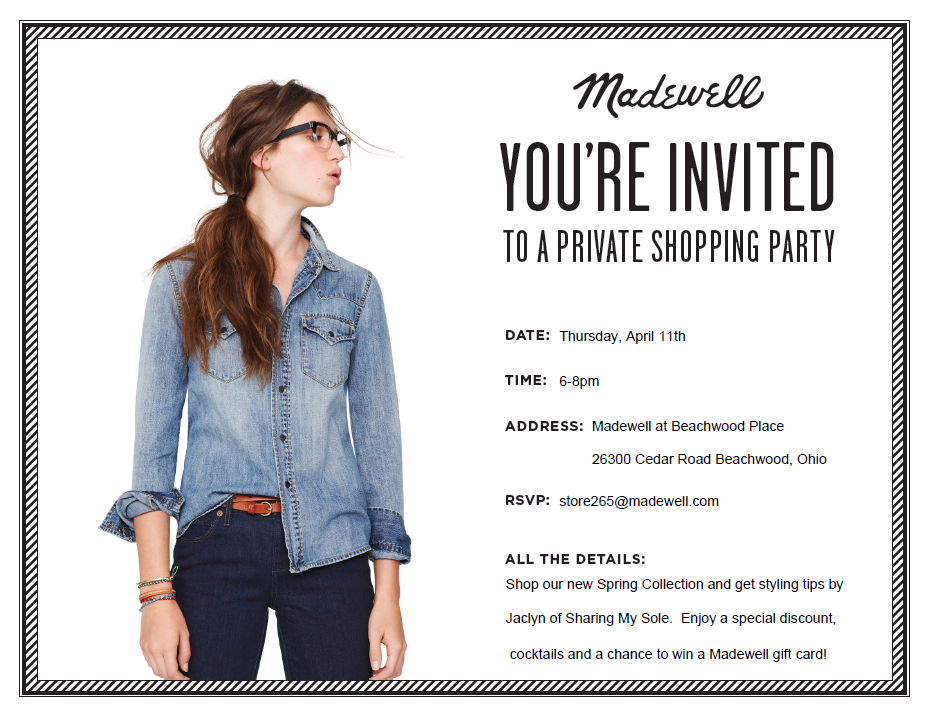 I'm excited to announce I've partnered with Madewell for a little shopping soiree!  I will be hosting a Madewell shopping + styling party next Thursday, April 11th from 6 to 8pm at the Madewell at Beachwood Place!  Ifyou live nearby or want to drive hours to come shop (priorities, people), then swing by and let's meet!  Free hugs and styling advice from yours truly.
There will be cocktails and sweets, plus a special discount!  (Yipee!)  You can also enter an Instagram contest with #mymadewellstyle where one lucky person will score a Madewell giftcard!  (Cha-ching!)

Be sure to RSVP to store265@madewell.com

Will you be there?