Who's looking forward to the long weekend ahead?! I sure am. I love Memorial Day weekend because it feels like the first sign that summer is starting. And I'm ready for the warmer weather in the coming months. Since we've been on-the-go lately, we are going to enjoy a low-key long weekend at home, enjoying a baseball game (and beer) and friend's birthday party. Here are a few recent purchases and things I'm eyeing that are just perfect for the holiday weekend.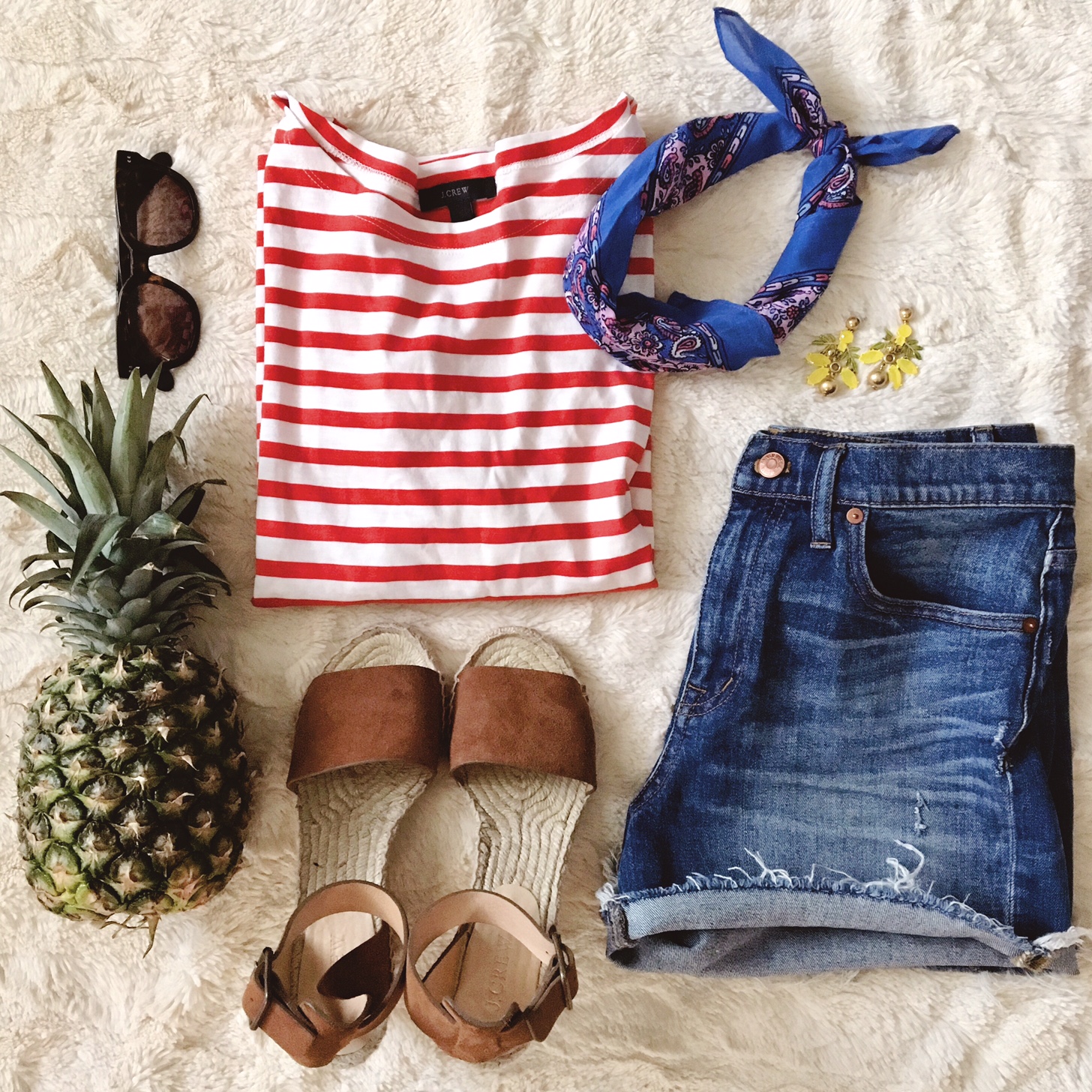 I've been eyeing this adorable gingham dress that is just picnic perfect.
You can never go wrong with a stripe boat neck tee and denim shorts. I actually searched for-ev-er for the perfect pair of denim shorts and these are the best. They actually look flattering on my legs (I'm not a fan of my legs in shorts) and are cute and stretchy.
I've mentioned these Marc Fisher wedges before WHICH I LOVE, but I also have these J.Crew espadrilles in my closet. I know it's a little silly since they are quite similar, but I like the lower J.Crew wedge for days when I don't want as much height.
Striped Soludos espadrilles are on my wish list.
Every weekend trip needs a good weekender bag.
Guys, have you looked at Abercrombie lately? I stopped in there this past weekend and found a great pair of flare jeans for $20!! It's worth a look. I love this bell sleeve top and this one shoulder striped dress for under $30.
This woven tote is a must.
OMG. Pineapple earrings.