Happy New Year, friends!  I love the fresh start feeling of a new year, don't you?  I want to diversify my blog content a bit this year and focus on some of my other passions including beauty, fitness and travel.  (Also, what would YOU like to see??)  So I'm kicking off 2018 by sharing my winter skincare routine and tricks for keeping dry skin fresh and moisturized.  It's been hovering around 7 degrees here for the past week, so I've been fighting flaky skin with my exfoliating and moisturizing routine.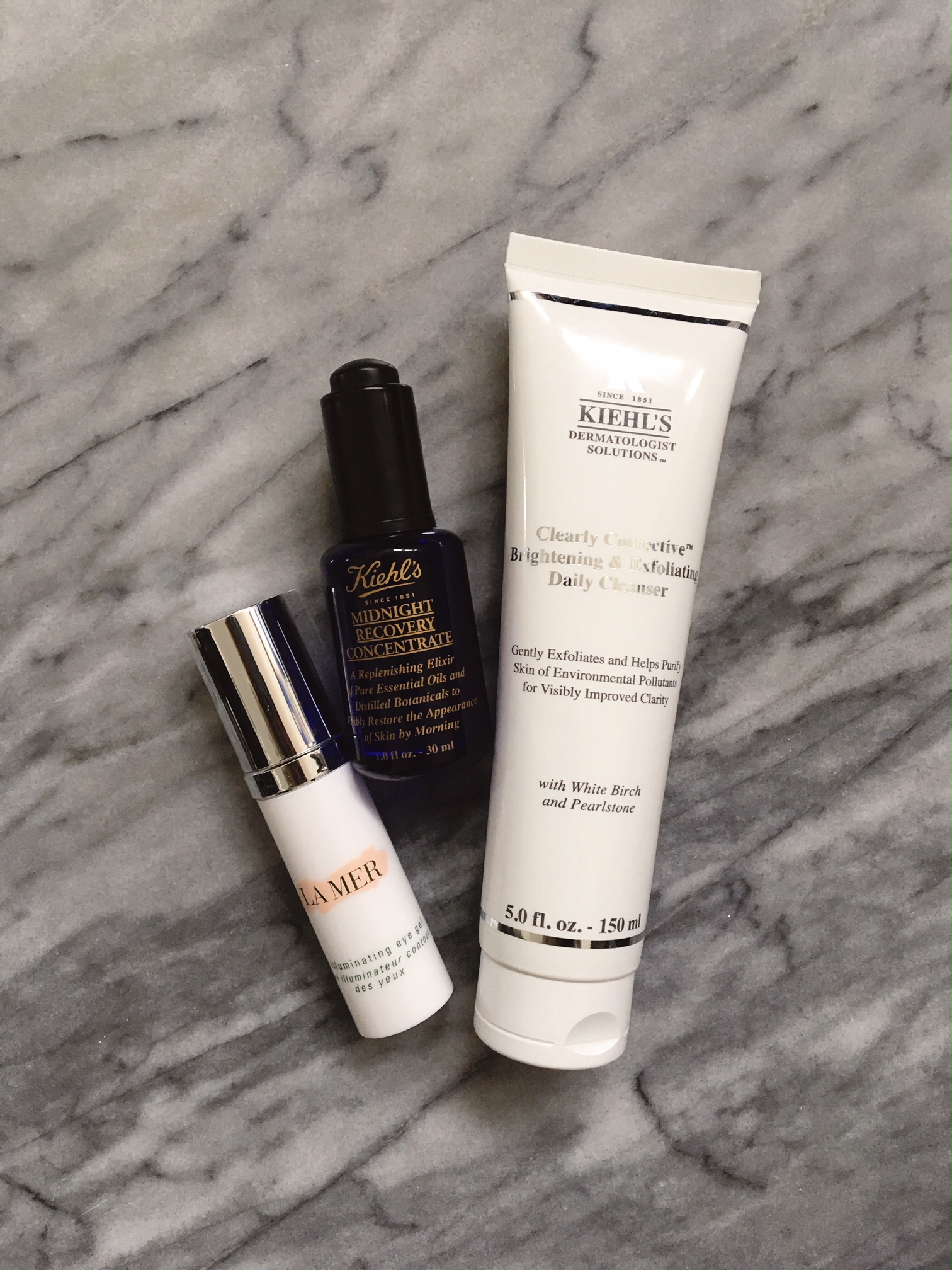 ONE // Wash
First, I should start by being transparent and say that I fight adult acne.  I get occasional breakouts on my cheeks and forehead, so I use a topical prescription from my dermatologist a couple times a week at night called Veltin.  I'm not saying this is for everyone, but it has really helped my skin stay clear.
Since I use a topical acne medicine, I don't want to use a harsh cleanser.  I use Kiehl's Ultra Facial Cleanser as my daily face wash, sometimes with my Clarisonic brush if my skin is dull or flakey.  It's not overly-drying, so it cleanses without stripping oil from my skin.
I also keep Kiehl's Skin Brightening Exfoliator in the shower to use a couple times a week.  It helps to exfoliate and purify my skin and also has brightening effects.  I find this really makes a difference when my skin gets a little dull in the winter.
TWO // Moisturize (+ prevent wrinkles!)
I am a connoisseur of moisturizers and creams.  (True story, I just love trying them all…)  My daily moisturizer is Clinique Moisturizing Gel.  It keeps my skin soft without getting too oily.  If I am super dry I will sometimes use a little bit of Cerave cream.
Once a week or so I will add a few drops of Kiehl's Midnight Recovery Concentrate to my moisturizing routine.  You can use it alone as well, as it helps maintain skin hydration and elasticity.  I also find it helps soothe any minor skin irritations.
A few months ago Zak splurged and brought home La Mer Illuminating Eye Gel for us.  It's definitely a high price point item, so we use it carefully, but it does make our eyes look more illuminated and bright on those groggy mornings.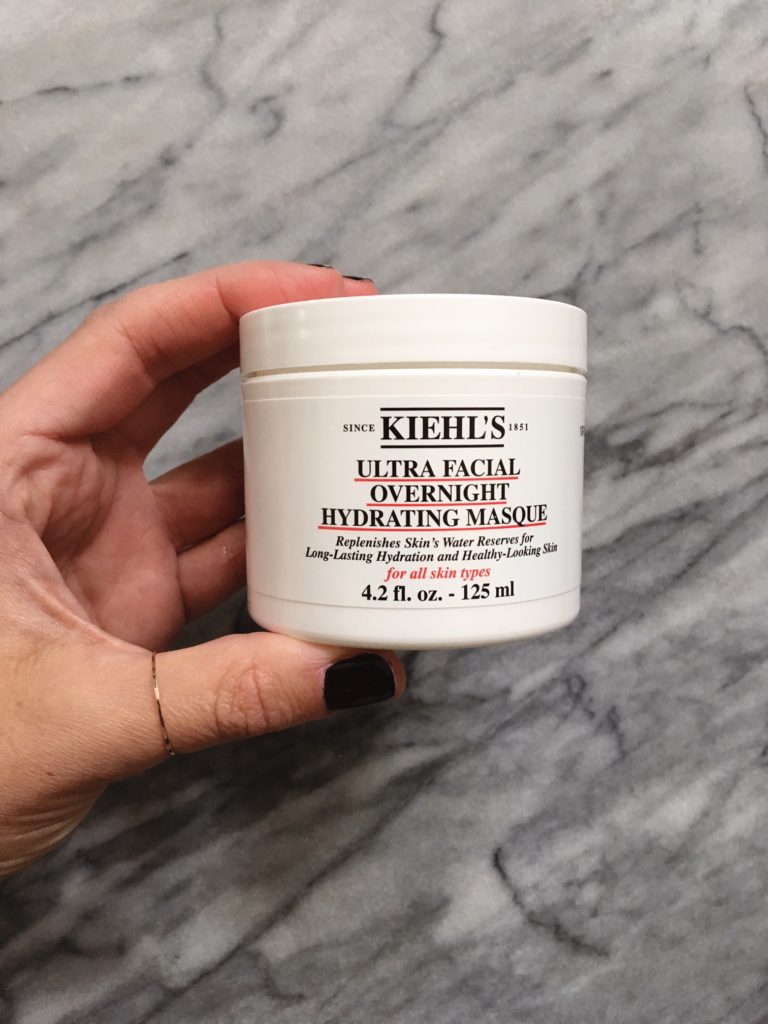 THREE // Masks
I brought home Kiehl's Ultra Facial Overnight Hydrating Masque in December and it's made the biggest impact to my dry winter skin.  On a clean, dry face before bed, you apply a thick amount of the gel masque all over and let it sit and sink in for 10 minutes.  Then simply take a cotton ball and wipe off the excess, but leave a thin layer on when going to sleep.  Each time I wake up with smoother and suppler skin in the morning.
Tell me, what are your secrets keeping your skin healthy in the winter?