I've been trying out some new beauty and skin care products lately (ahem, 31 and trying to prevent any signs of aging…) and I would like to incorporate some more beauty posts and reviews on the blog. I haven't yet the mastered the mirror/selfie video and photo application process, so for now it's just reviews on my favorite products. Let me know what you think and I'll work on making these a regular series!
ONE // Too Faced Better Than Sex Mascara
TWO // Trish McEvoy Lash Curling Mascara
THREE // Maybelline Falsies Mascara
This is my trio of trusty mascaras. Yes, I layer on 3 different types that work well together for extra long and full lashes. I started using the Better Than Sex mascara about a year ago and this is my first coat after curling my lashes. It's a great base for fluttering lashes and I will wear this one by itself on the weekends when I want to just swipe on a coat and go run errands. Although the Trish McEvoy mascara is supposed to be for curling, I feel like it really adds a lot of length. I put a coat of this on second, concentrating on the ends. Then I "seal" it all up with the waterproof Maybelline Falsies, which keeps my lashes set and curled all day long.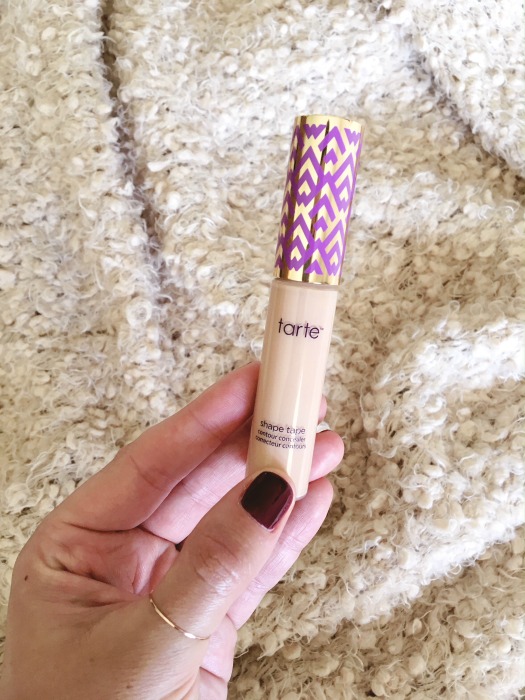 FOUR // Tarte Shape Tape Concealer
I recently added this concealer to my makeup bag after reading so many positive reviews. It really does a great job of covering up ANY under eye circles and adding a bit dimension to cheek bones. I will say if you layer it on too thick it can crease, so I tend to apply it with my beauty blender for even application.