The other day my Mom (Hi Mom!) mentioned that I always seem to be wearing jeans in my blog photos and I thought…  Well ya, because that's what I wear in real life.  I have always appreciated well fitted, quality denim and basically I'm a jeans girl.  Apologies if you're bored of my denim, these are my daily outfits.
But ta-da!  No jeans today!  Let's talk about these pants for a moment, shall we?  I have been trying to figure out the whole slouchy pants trend for a while because they are basically like getting away with wearing sweatpants while somehow looking classy.  This is all approved in my book.  I paired these with a basic print blouse and trench, but also feel like I could go more casual with just a t-shirt and denim jacket.  Anyone?
And yes, it was incredibly windy when I look these photos.  Just to clarify.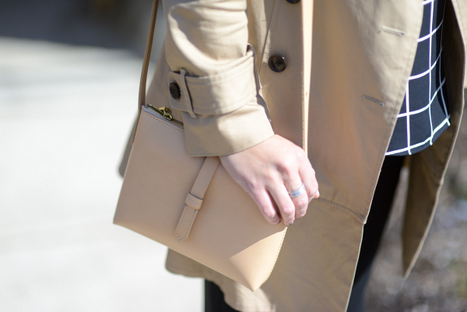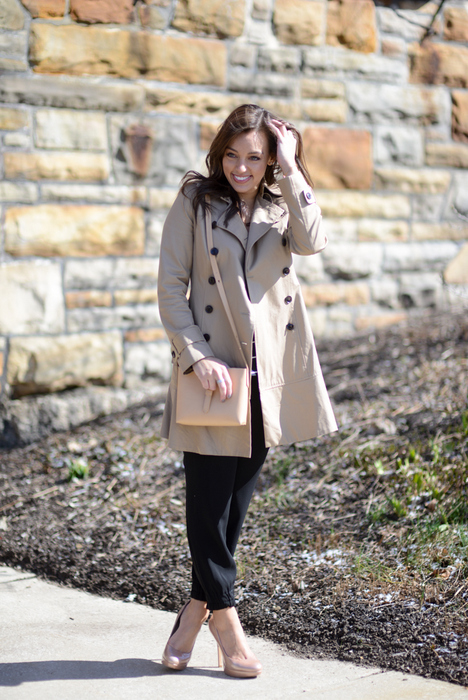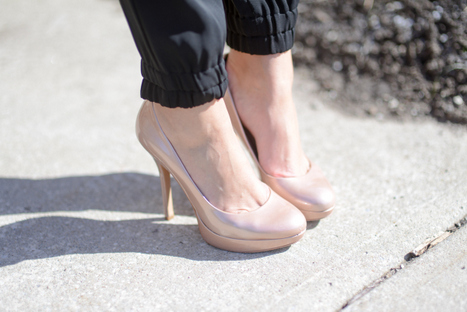 Trench Coat:  Banana Republic (similar here)
Blouse:  LOFT (on sale!)
Pants:  Ann Taylor (similar)
Bag:  J.Crew
Heels:  Joan & David (similar)
Photography by Katie Ardner