I'm headed to Florida at the end of the week for a little beach getaway and have been slowly stowing away some warm weather favorites into my suitcase. Here are the pieces I can't live without when I'm in a more tropical climate…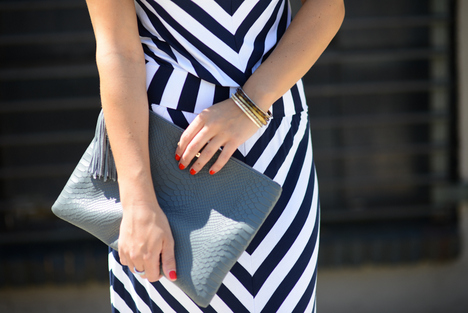 1. Sundresses – If you have been a longtime reader of Sharing My Sole, you know I live in dresses in the summer. They are my go-to. I currently love this maxi dress, this striped number, a little off-the-shoulder dress and this crisp, white look.
2. Bikini – Although I'm fairly cognizant of not getting overly tanned (hello cover-ups and sunscreen!), it's nice to lay at the pool in your bathing suit and get a little color. I prefer a bikini with underwire for a little extra support and I'm such a sucker for this seersucker print. I also love this colorful one piece.
3. Crossbody Bag – Since I walk most places when I'm on the island, I prefer to have my hands free. Love this neutral crossbody bag and this vibrant color.
4. Romper – I didn't jump on the romper trend last year, but I recently decided to give it a whirl and found some cute ones! Love this more understated piece and this printed onesie.
5. Sandals – This is a great reminder that I need a pedicure stat, but I live in sandals. Sam Edelman has been my constant favorite, but I also love these simple flats.
6. White Jeans – If I do venture outside of my sundress uniform, I reach for my favorite white denim. These are the best pair.
7. Delicate Beaded Bracelets – I tend to reach for more delicate, lighter jewelry and accessories while I'm at the beach and love these sweet, beaded bracelets. Or these with little tassels for a bit more flair.
8. Pool Float – Because who doesn't need a pink flamingo pool float?!