Sharing just a few of my summer beauty essentials today!
1. Clarisonic Mia, Brush Head, Face Wash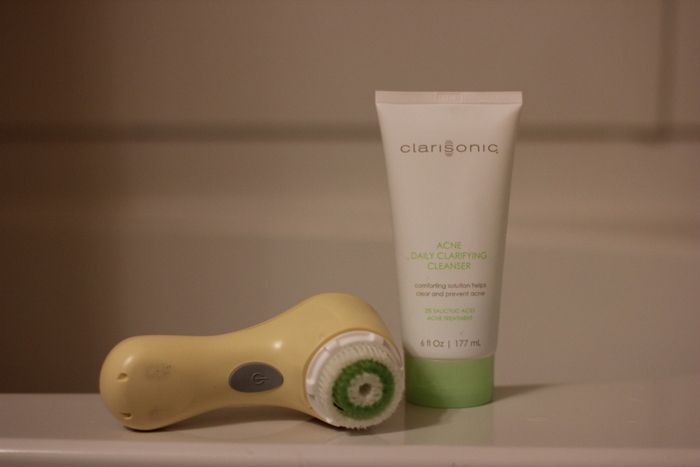 I'm not sure what is going on with my skin lately.  Either the heat (and sweat) are causing breakouts or I am going through a second puberty.  I have a little pumpkin patch of pimples forming on my forehead right now.  To get rid of clogged pores, I use my Clarisonic brush with the Acne Cleansing Brush Head to slough off dead skin.  And if the pimple persists, I just play up my eyes to distract people away from the blemish.  (Some high school tricks still come in handy…)
2. Clinique Even Better Moisturizer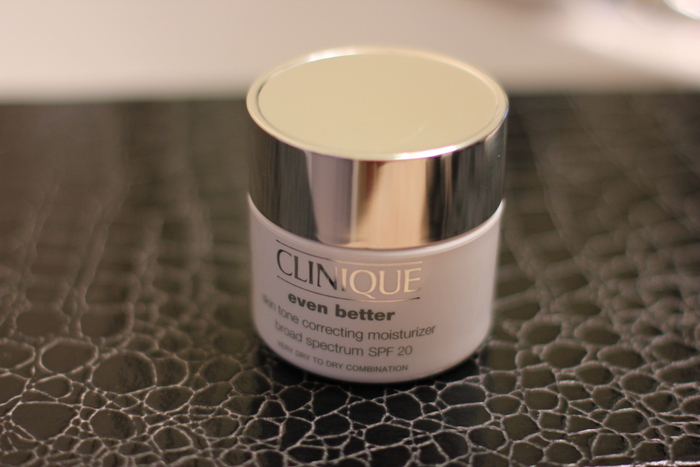 I prefer to use a daily moisturizer with SPF and this one works to even skin tone as well.  A win-win.
3. Tan Towels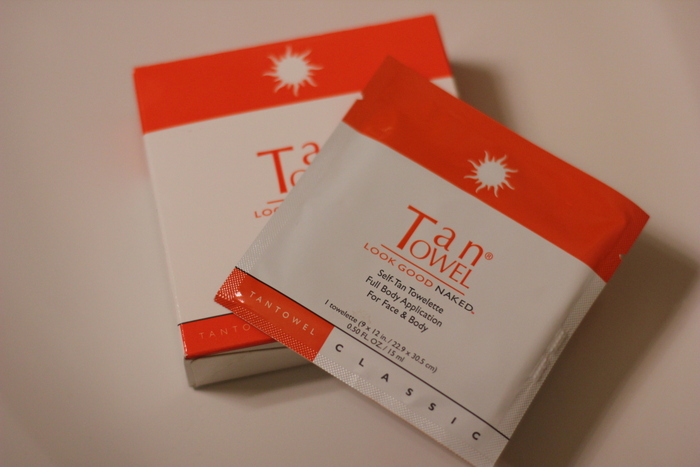 It can be somewhat difficult to achieve that perfect summer glow when you're in an office all day…  Plus, I don't want pimples AND wrinkles, so I try to protect my skin from the sun.  I am loyal to this brand of tan towels because they look natural and don't smell.  The trick: Rub on clean skin right after you shower and immediately follow with your body lotion. It evens out the tone and helps it absorb.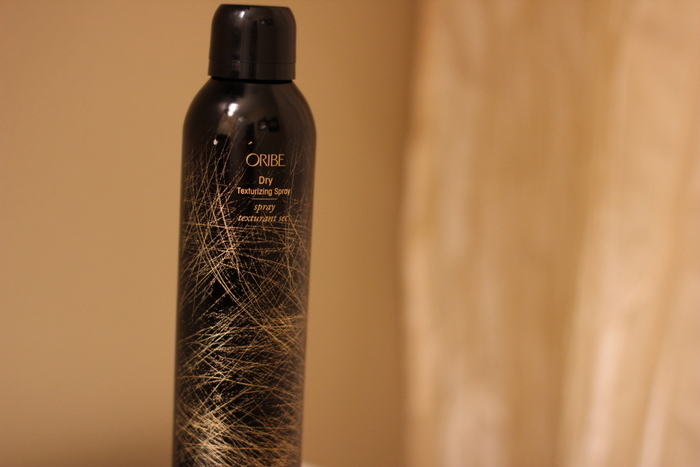 So I was complaining about my hair on Tuesday (thanks for your feedback by the way!) and let me tell you, it can get grease-ayyy quickly in the summer.  I'm very envious of girls who can go days without washing their hair, because I pretty much have to wash mine daily.  I do use this spray on my roots to freshen it up or just to add some volume.
5. Bright Polishes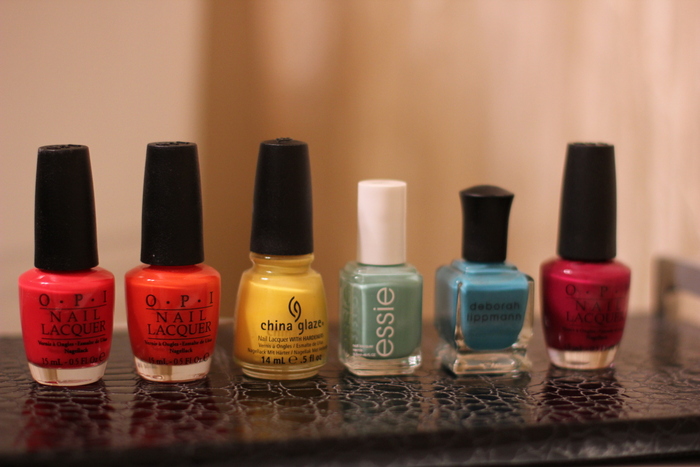 Playing with fun nail colors is my favorite in the summer.  I feel like you can get away with almost any shade and I love to experiment and change them often.
What are your summer beauty favorites?  Let me know!  I love trying new products.
p.s. LOFT has 50% off everything today!  If you follow me on Instagram you know I wore these shoes on Tuesday, and now they are on sale!  I also love this printed maxi!