I love little surprises. Especially when little surprises arrive in the form of a package on my front step. Yes, my mail woman knows my name and leaves treats for Potsie on top of my deliveries… And online shopaholics anonymous meets once a week in my living room. Anyway, when Birchbox sent me a little sneak peek of their March box, I was delighted! It's like a surprise inside of a surprise because I had no idea what was in it!! (It's the little things, people!) Anyway, I loved unwrapping all the little goodies and here are a few of my favorites…

1. Caldrea Body Lotion: The Coconut Fig scent is my favorite!
2. MAKE eyeshadow: Cutest.Packaging.Ever (plus a fantastic grey shade)
3. Nick Chavez Sulfate-Free Shampoo: Smells amazing (seriously) + boosts volume. Count me in!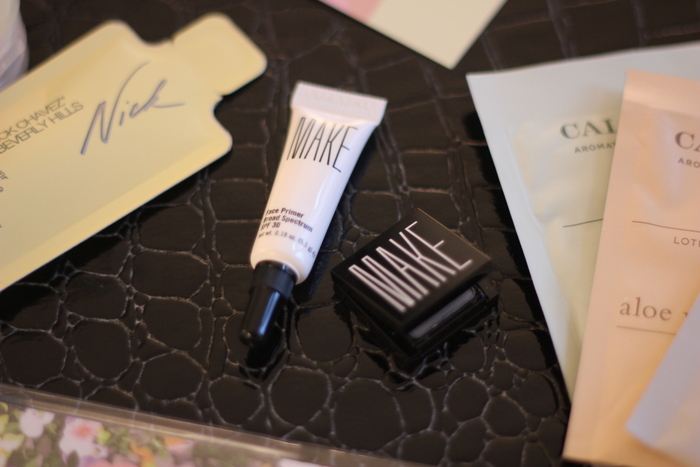 PLUS Birchbox has teamed up with Madewell and included an exclusive offer card for $25 off a $75 purchase! Cha-ching!
What about you? Are you a Birchbox subscriber?
(or any "box" for that matter…  I think Potsie wants the BarkBox…)
*March Birchbox was gifted.  Opinions expressed here are exclusively my own.