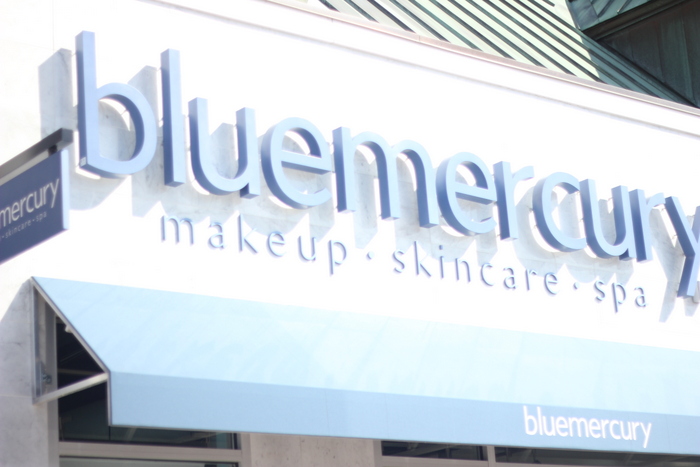 I love being pampered as much as the next girl; however I will tell you I don't enjoy massages. Or at least I didn't enjoy the one massage I got about two years ago. I just found myself tense and trying so hard not to laugh when I got ticklish. So, when Bluemercury generously asked if I would like to come in for a brightening facial, my first thought was "Is this going to be like a massage?" Clearly I was a little skeptical, but I took the plunge anyway since my skin really needed to be cleansed of my winter flakiness.

I can't say enough about how relaxing the facial was. Allow me to explain this in technical terms: Nicole, my aesthetician, started by scrubbing off a layer of gunk from my face, revealing fresh skin I haven't seen since last spring. She then proceeded to "extract my blemishes", (a.k.a. she got all the blackheads and zits off my face like a miracle worker) and followed with a quick glycolic peel. She finished off with a vitamin c treatment with felt and smelled heavenly, leaving my skin firmer, lighter and exfoliated.
I'm happy to report I didn't look at all red or blotchy afterwards either. I just went on my merry way and ran my Saturday errands sans make-up. I did have a little post-facial peeling a few days later, but nothing major. So now my skin feels fresh and ready for spring! I would definitely recommend – It's nice to feel fresh-faced and blemish free!
*Brightening Facial gifted by Bluemercury. Opinions expressed here are exclusively my own.