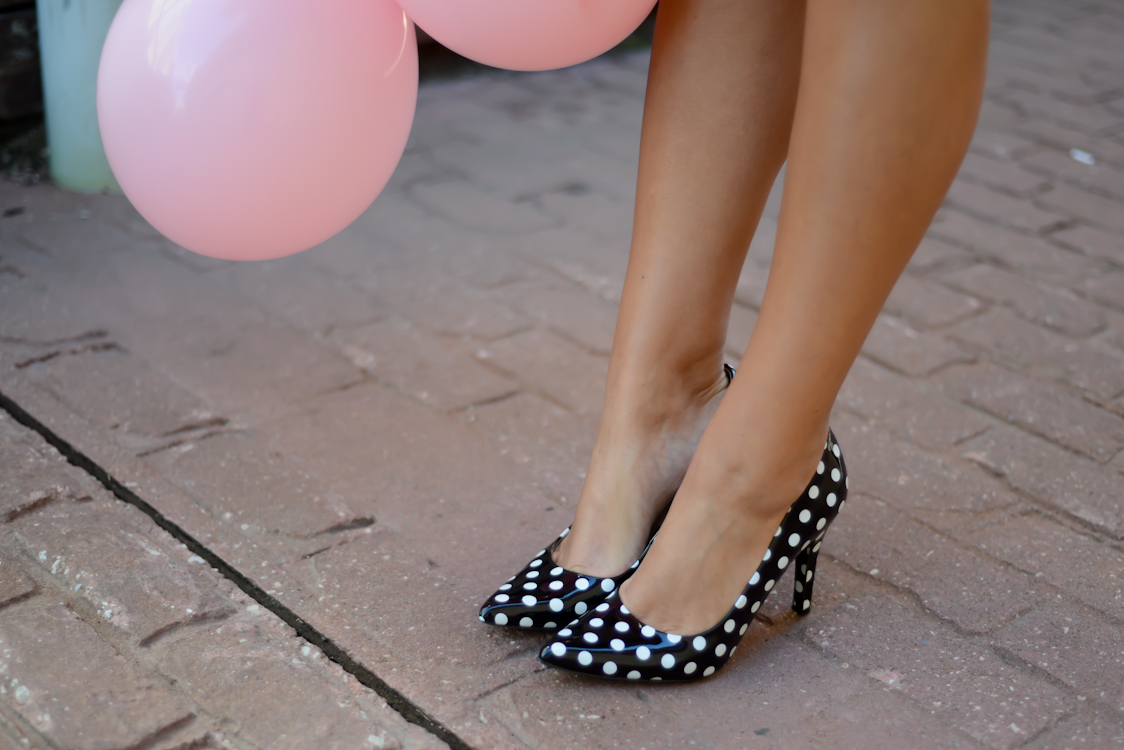 Sharing My Sole turns two today! I can't believe it… My little girl is two. (Kidding… kind of). It still feels like I just started this little blog, so it's crazy to think two years have already passed. Sometimes I feel like I have a handle on this blogging thing, and sometimes I still yell at my computer when I get frustrated with HTML. (If you're a blogger, you'll understand).

This past year was big – I revamped the blog and gave it a facelift, launched my wardrobe consulting business, worked with some fantastic brands, met some incredible bloggers, and kept things real and authentically me. My year was made even better with your kind emails, comments, words of support and interest in Sharing My Sole. Thank you for your support and an amazing two years!!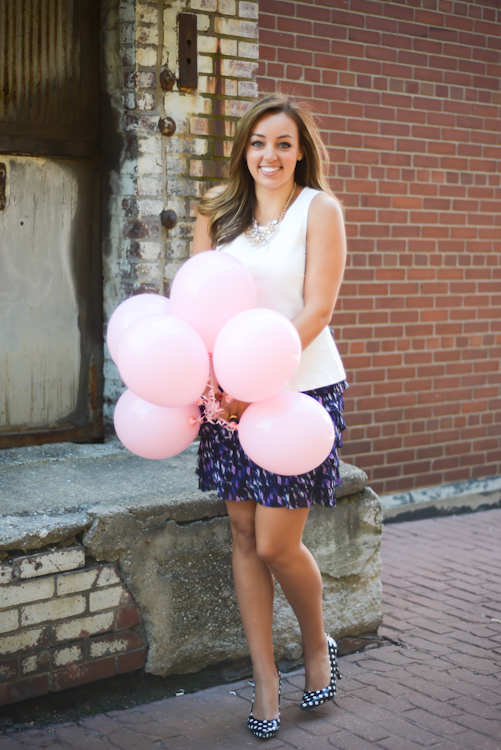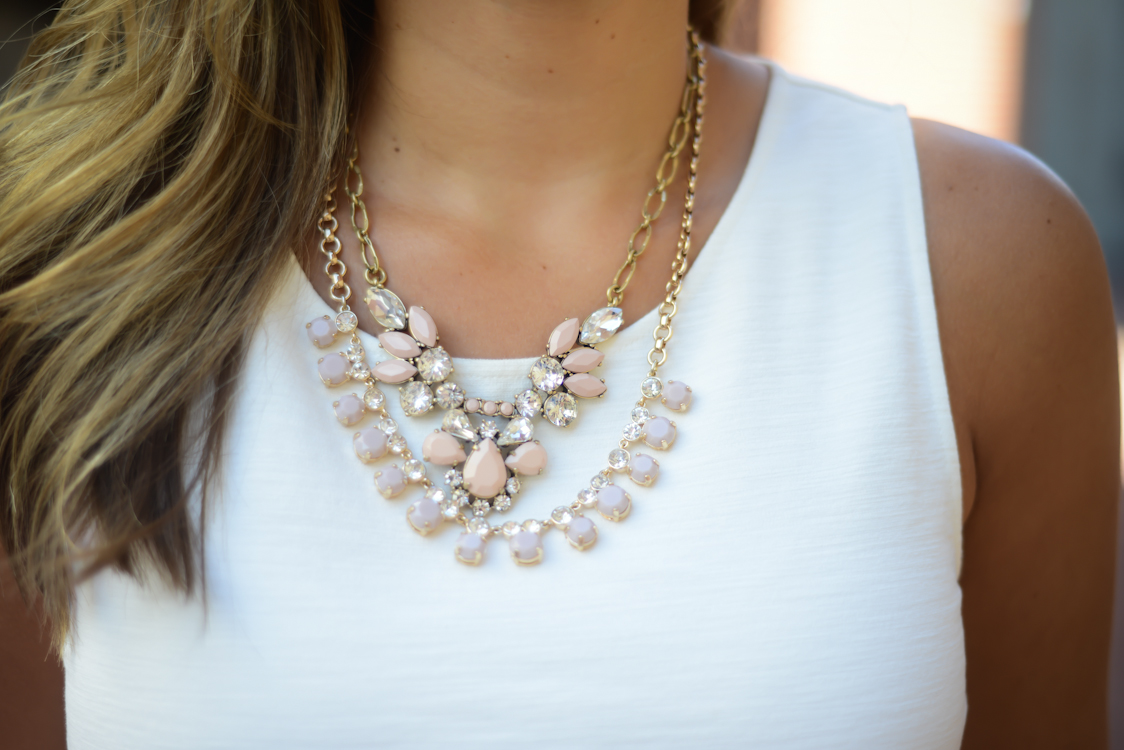 Top:  J.Crew (small)
Necklaces:  J.Crew
Skirt:  Ann Taylor
Heels:  Nine West
Photography by Katie Ardner
And now for something fun… In case you didn't know, I have a thing for shoes. To celebrate the blog's birthday, I'm giving away a $50 gift card to DSW!  Here's how to enter…

01: Follow Sharing My Sole on Instagram
02: Instagram your favorite shoes and tag with #sharingmysole
03: Winner selected and announced 8/9
Happy weekend and show me those shoes!