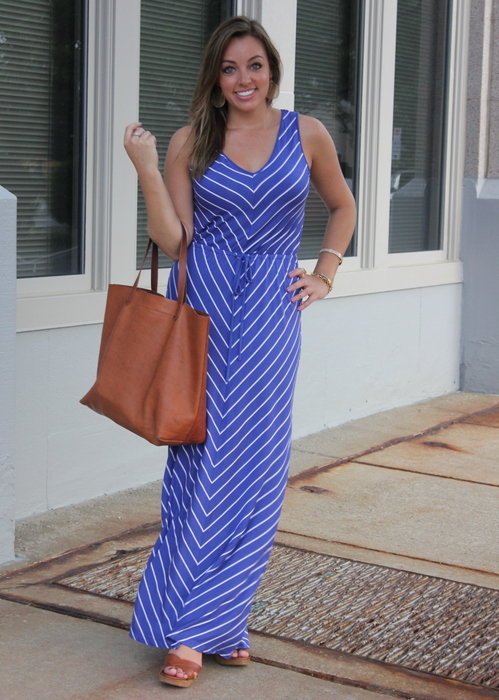 I couldn't quite decide what to wear to an outdoor event this past Saturday…  Not only was it hot and humid (hello flat hair), but it was also very windy and I didn't want a gust of wind to blow up a short skirt.  True to form, I grabbed a maxi.  What else, right?  Well I just had to share this little Target find with you.  I found this maxi on sale in-store, but it's a great price online too.  And if you're going to have flat hair, you may as well wear a cute dress.  Do you feel me?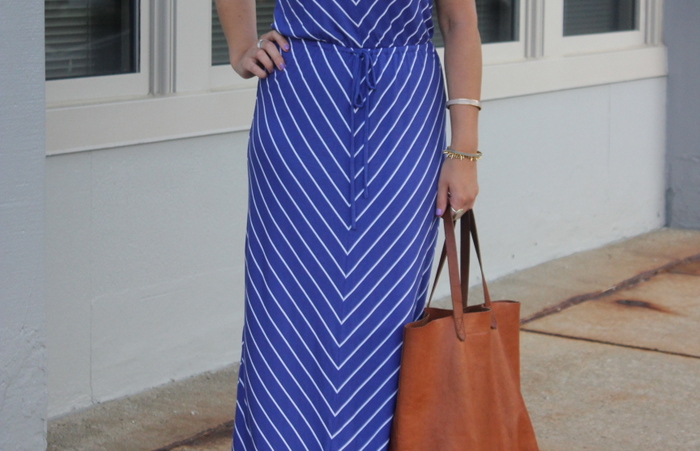 Dress:  Target
Earrings:  Target
Bag:  Madewell
Bracelets:  J.Crew, Stella & Dot
Wedges:  Madewell
p.s. J.Crew now has 30% off your purchase with code THEBEST (Score!)  I want this t-shirt to pair with a striped skirt and this day dress for running around.