Two things: One- The weather this past weekend was absolute perfection. Sunny, a warm breeze, no humidity. I loved being outside. Two- This yellow skirt is everything. I will be wearing it all spring and summer. Breezy and windswept.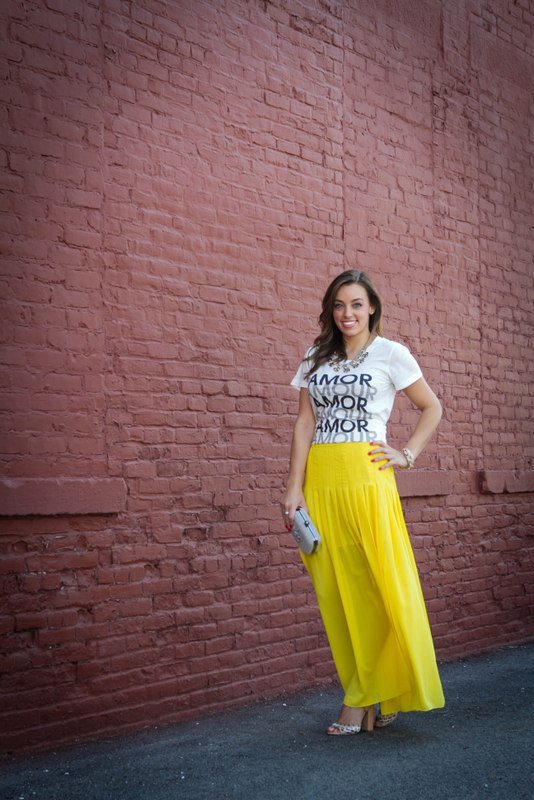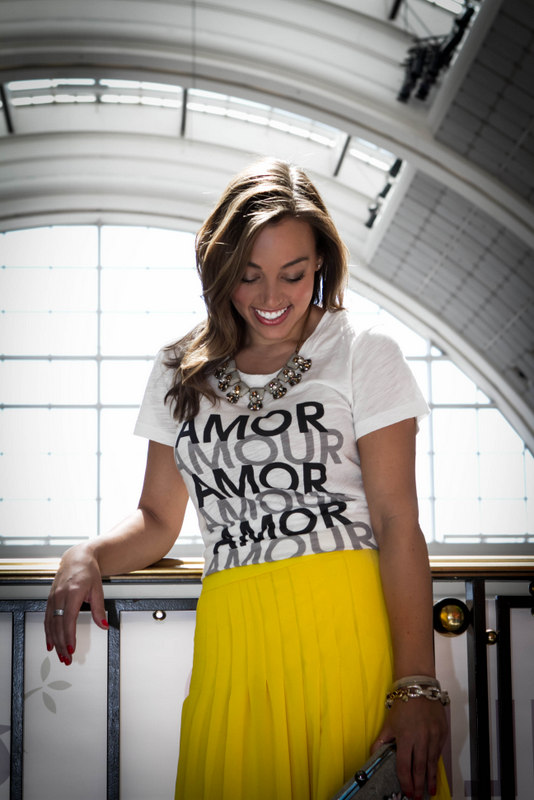 T-shirt: J.Crew
Necklace: J.Crew (similar)
Skirt: Anthropologie
Clutch: Loft
Heels: Sam Edelman
Thank you to Brian Metz for the photography.