I have a tendency to wear my hair in a similar style almost daily. I typically rotate between my naturally straight hair, a little easy wave or simple ponytail. As we start looking toward the summer months and are battling with humidity, I know I'll be sticking with my easy go-to hair styles.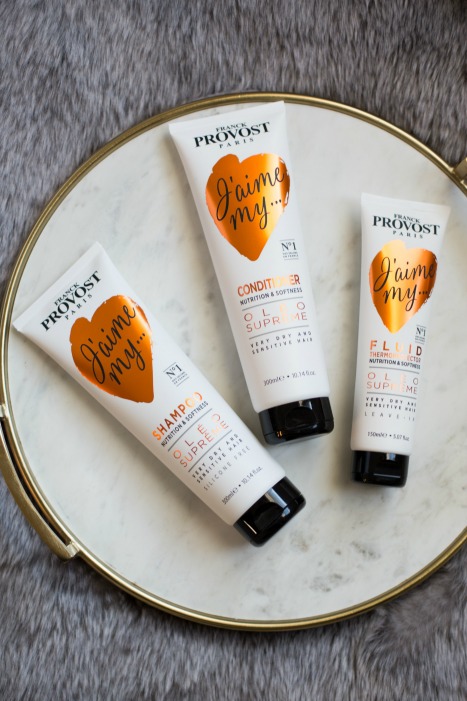 I'm always on the lookout for new products that can make my hair healthier and shinier. I recently tried the new J'aime My Hair care line by Frank Provost Paris. I rotate this shampoo and conditioner combo in a couple times a week and it leaves my hair VERY soft and touchable. I definitely believe starting with healthy hair results in a style that will last all day.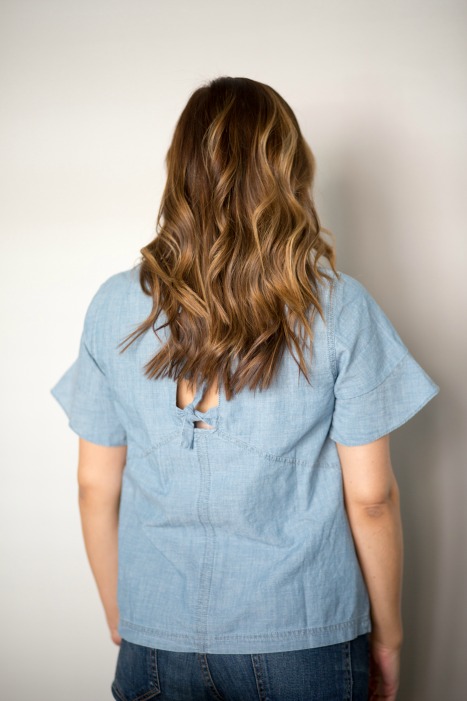 My daily waved look is easily accomplished with a volumizing root spray, Oribe dry shampoo and the Beachwaver curling iron. I curl my hair with the Beachwaver in about 8-10 sections and it really only takes about 8 minutes, so this is definitely my daily go-to.

When it gets humid, my fine hair gets limp and flat. On these days, I typically opt for a simple ponytail. Instead of having an exposed, boring hair tie, I like to finish it off with a silk scarf or I'll wrap a piece of my hair around the elastic to cover it.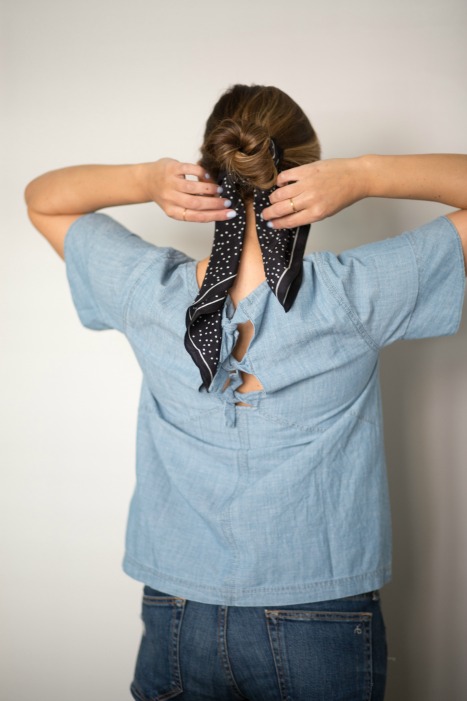 On my dirty hair days (we all have them), it's time for a chic bun. I start with a low ponytail and wrap my hair around and secure with a few bobby pins or a scarf.  What are your go-to styles?
*Frank Provost Paris sent me products for review purposes. All opinions are always my own!