Happy happy Friday! It took me a few days to adjust after getting back from a week on the west coast and I sure am grateful for a low-key weekend ahead. My favorite from the week? These surprise flowers from my sweet Mom. Moms always seem to know when you need a little pick-me-up.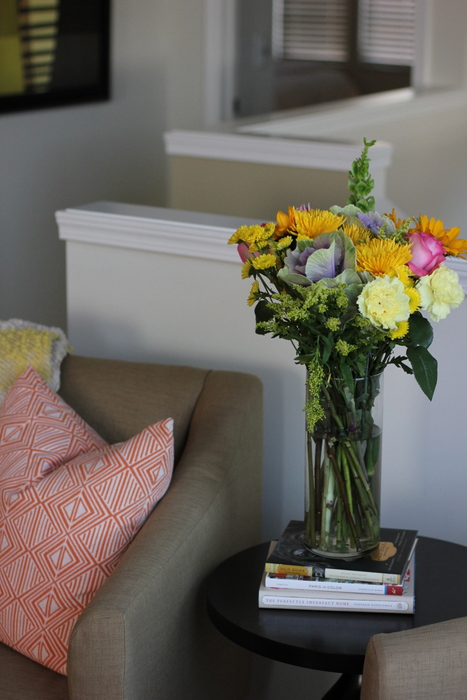 And a few favorites from around the web…
I found two steals from Gap this week… These adorable shorts and these cute shoes.
Love these tips on organizing your closet. (Check out my wardrobe consulting site).
This sweatshirt is perfect for cool summer nights.
And the winner of the #3yearsofsole giveaway is @happinessatmidlife! Congrats! Shoot me an email at Jaclyn@sharingmysole.com