I've received a few emails lately asking for style tips around what to wear to holiday events, cocktail parties and festive work functions.  So, I've decided to dedicate a whole week to holiday inspired style!  If you're looking for a little December style inspiration, then stop back each day this week for plenty of ideas.
I don't always like to wear head to toe black (it can be a little blah), but by adding in pops of gold and plenty of textures, my all black ensemble looks chic for a holiday dinner party or cocktails!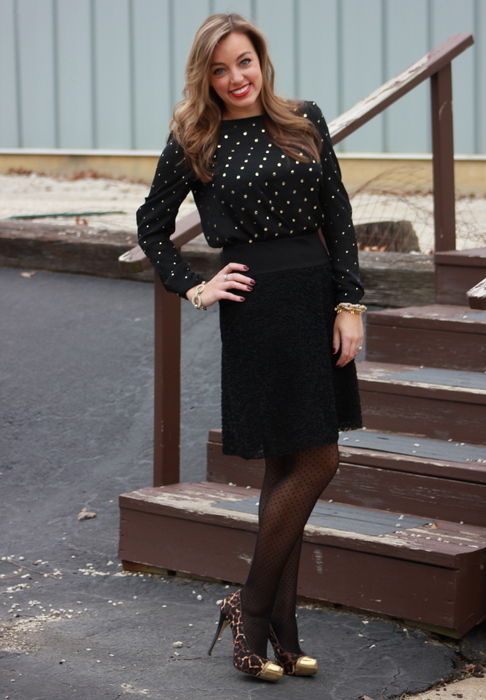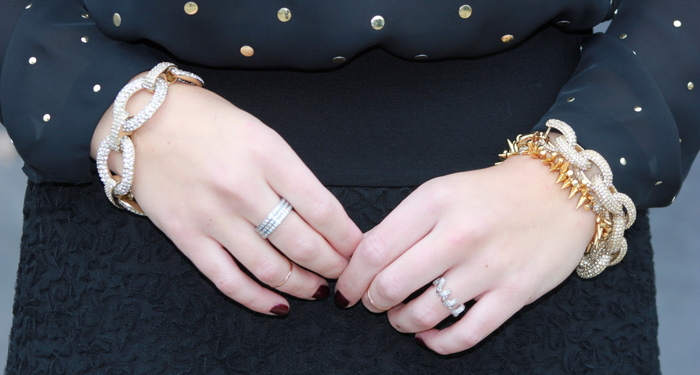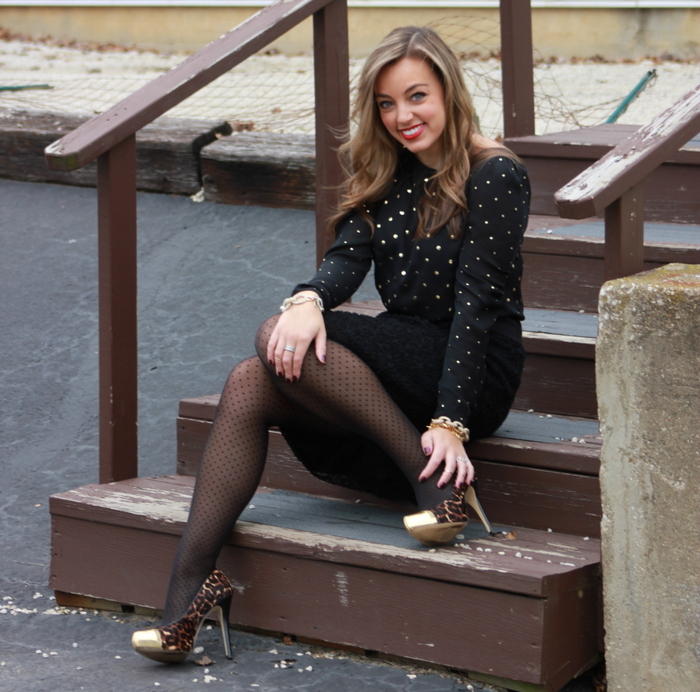 Blouse:  Vince Camuto (on sale!)
Skirt:  Ann Taylor
Tights:  Banana Republic
Bracelets:  J.Crew, Stella & Dot, Ann Taylor
Shoes:  Michael Kors (on sale!)
p.s  Don't forget to share your amazing shoes with #sharingmysole on Instagram or Twitter!  I'm so excited to share all of your great shoe snap shots on the blog!