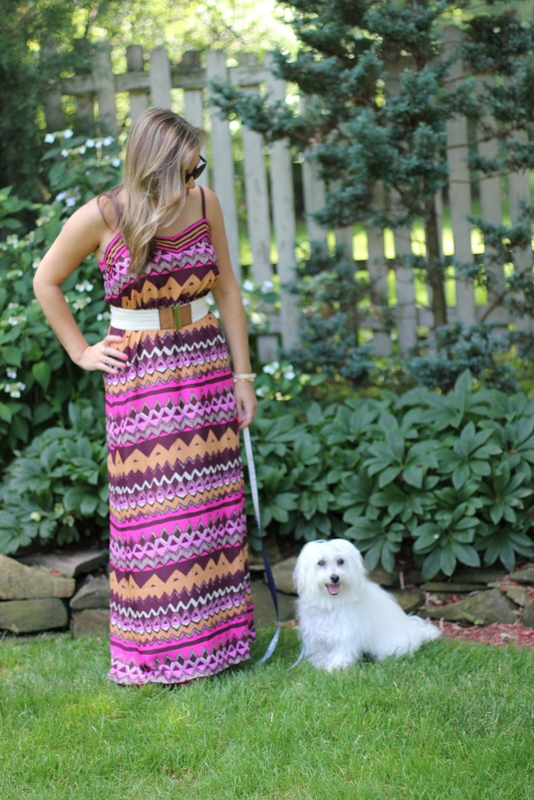 So I took these photos about a month ago before a friend's baby shower but sort of forgot I had them… Whoopsie. But I wanted to share them because they combine three of my favorite things – A maxi dress, dogs and my Mom.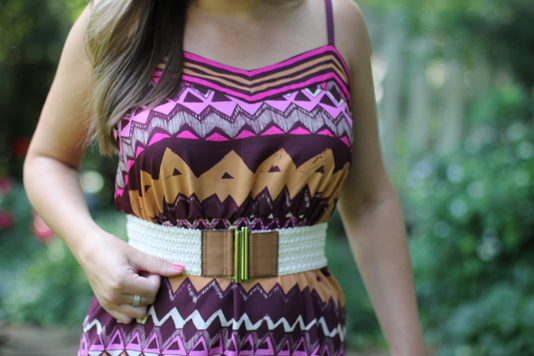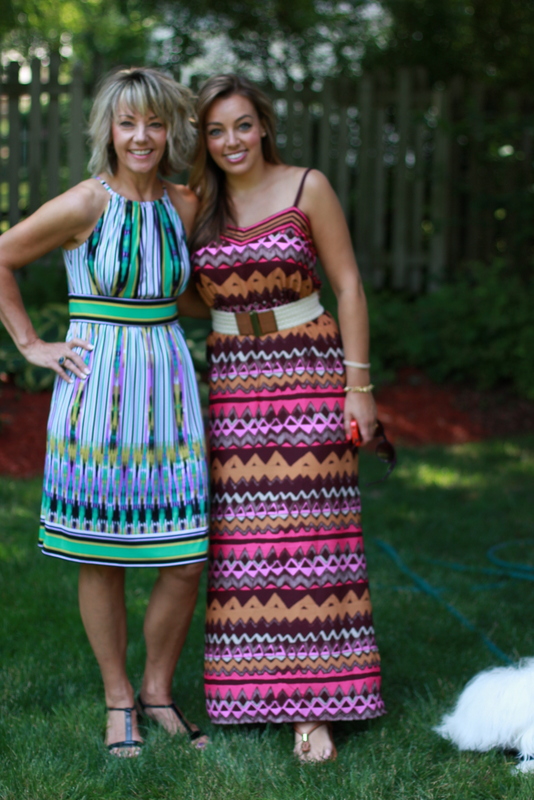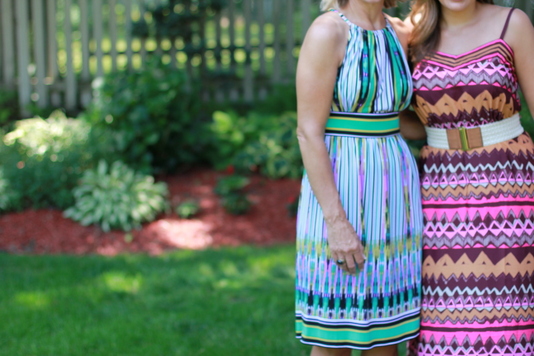 Dress: Loft
Belt: Loft
Mom's Dress: London Times (on sale!)
Thanks for all the supportive feedback to Tuesday's post! I really appreciate it and feel grateful that other people can relate. So thank you!!