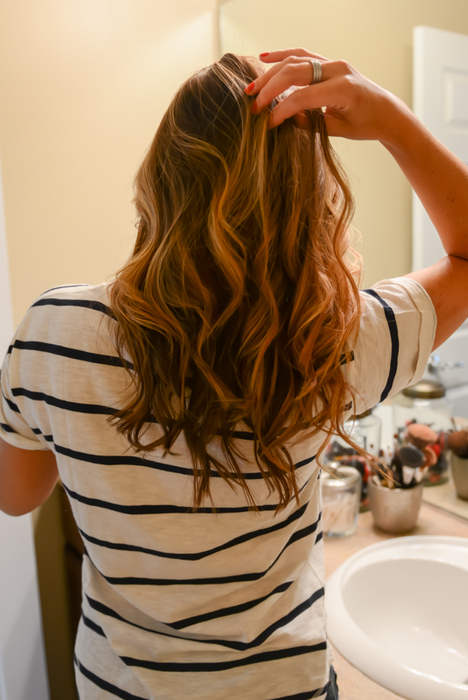 Since I first discovered sponge rollers at the age of 7, I've been continuously trying to perfect my hair style.  Quite frankly I've never drastically changed my hair, other than my infamous poodle perm during the 7th grade (yes, that happened), but I'm constantly testing and trying out new products.  I have very (very) straight and fine hair.  Thankfully I have a lot of it, but it does take daily effort to give my strands some volume.  Below are some can't live without tips, tools and products that help give my hair life.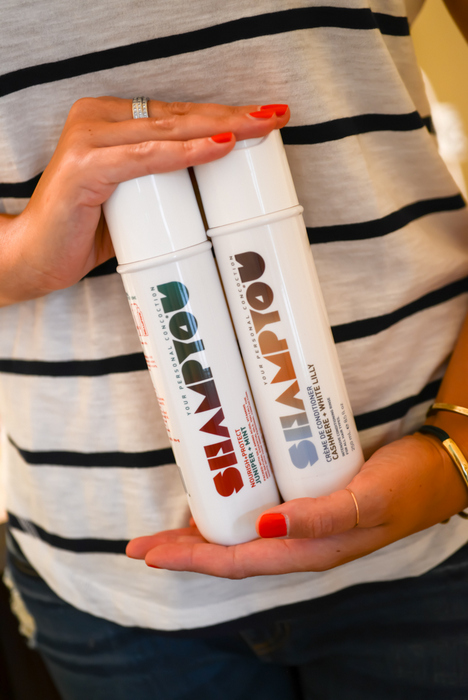 ShampYou: This is a new to me shampoo that literally allows you to customize your own hair concoction, based on your personal hair care needs. You can choose your base blend (I went with Juniper + Mint – smells amazing) and then add two SuperSerum shots.  To help boost my strands, I add Turn Up The Volume.  Then you mix them together and shake up!  Finish with Cashmere + White Lily Conditioning Rinse.
Round Brush: I typically blow dry my hair with my head flipped over and then finish with a round brush. I've found the trick to add extra volume is to really hit the round brush with the hair dryer at your roots and don't tug it through hair.  That tends to flatten hair at the root.
Beachwaver Curling Iron: I invested in this curling iron last year and it REALLY helps my hair hold a curl. I usually curl my hair in about 9-10 sections and then comb through at the end to turn them into soft waves.
Oribe Dry Shampoo: I use a few sprays of dry shampoo on my roots every morning (on clean hair) before heading out the door. I'm careful not to use too much because it can weigh hair down, but with just the right amount and a little comb through at the roots, it gives an ideal boost.
Caviar Anti-Aging Working Hair Spray: This has been my favorite hair spray for many years now because it seems to be ideal for fine hair.  It's a light mist that helps hold hair throughout the day, isn't crunchy and doesn't weigh strands down.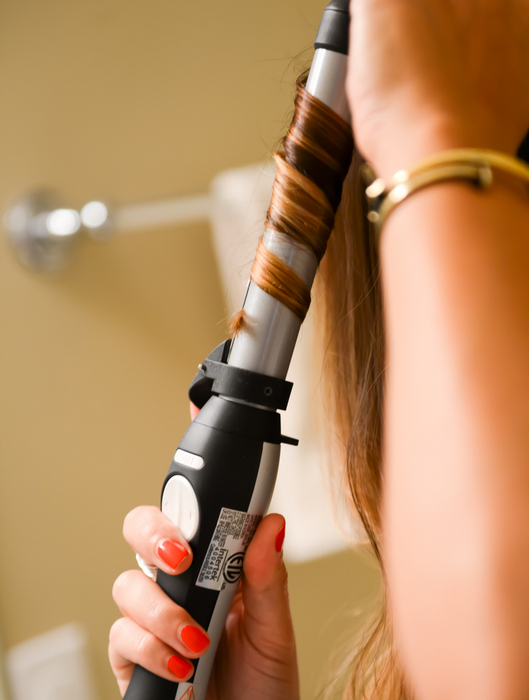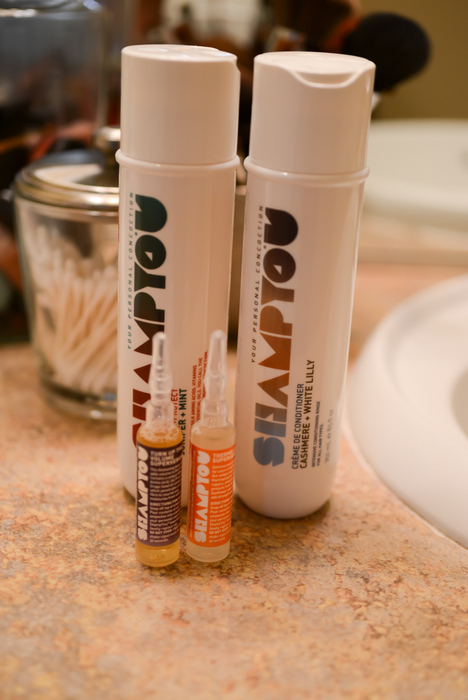 This post is sponsored by ShampYou.  Thank you for supporting the brands that support this blog!
Photography by Katie Ardner