I'm always amazed at the fabulous manicure ideas I find on Pinterest.  I wish I had the time (and funds) to get my nails done professionally on a regular basis, but that rarely happens.  So, I created my own non-lavish but very convenient spa in my own bathroom and tried some little Valentine's inspired hearts.  I wish I had a steadier hand, but I think they are pretty cute!
1. Paint base color – I used OPI "Pink-ing of You"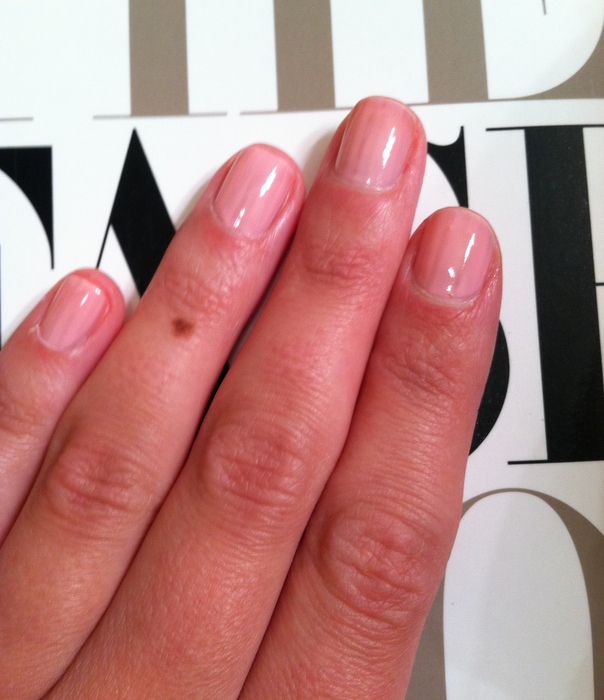 2. Make a little puddle of polish and grab a toothpick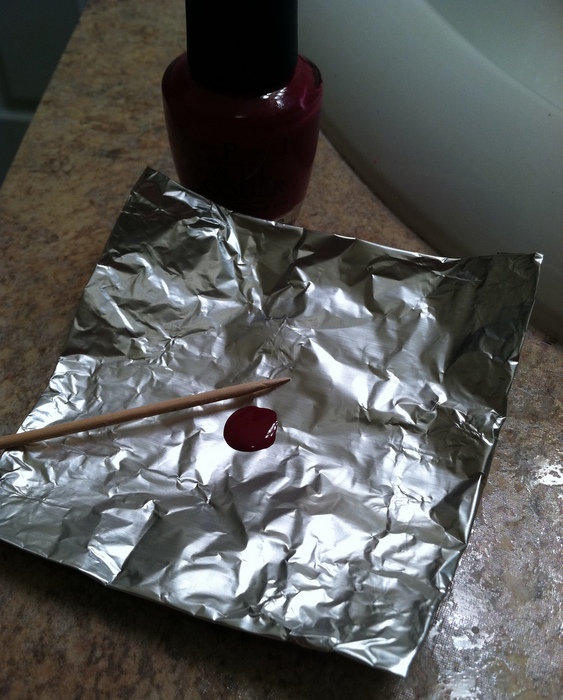 3. Create 3 little dots to outline your heart – I used OPI "No Spain No Gain"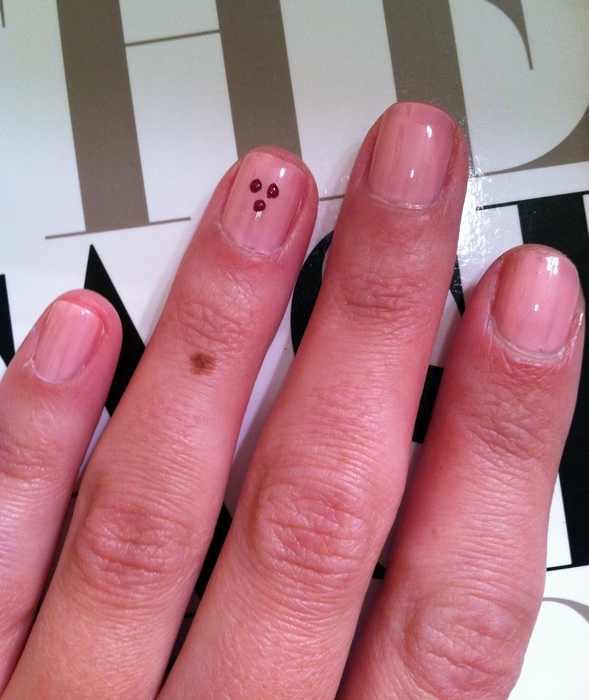 4. Fill in the lines!  Ta-da!