When Zak and I made the decision to move to Columbus, there were many conversations about which neighborhood we wanted to live in and what was most important to us.  We were fortunate enough to sell our home back in Akron incredibly fast, so we had to find an apartment very quickly.
We made the decision to majorly downsize and get an apartment in an amazing spot in Italian Village, walking distance to so many of our favorite places.  At first it was quite an adjustment going from our large townhouse to a 1 bedroom, 1 bath apartment.  But it was therapeutic in a way to let go of a lot of our large furniture and possessions.
Even though we know we won't be in a small apartment forever, here's why it's perfect for us for right now…
ONE // Walkability
My favorite thing about where we live is the location and walkability.  We love being able to walk to our favorite restaurants, bars and ice cream shops.  Walking to yoga every evening has become one of the highlights of my day. 
TWO // Less Possessions = Less Stress
Downsizing meant getting rid of some larger furniture, unused knickknacks in our home and streamlining our closets.  (yes, that really was the worst part).  But it's nice having less responsibility for "stuff" and cleaning said stuff. We love having the freedom to spend more quality time together, experiencing the city.
THREE // Quality Over Quantity
We are much more thoughtful about our purchases now that we have limited storage space and tend to buy fewer, higher quality items.  No more runs to Target where I fill up my cart with random home décor, candles or pillows we don't actually need.  We'd rather invest in one awesome thing for our home versus a bunch of little unneeded items.
Have you ever downsized during a move?  What tips, tricks and lessons did you learn?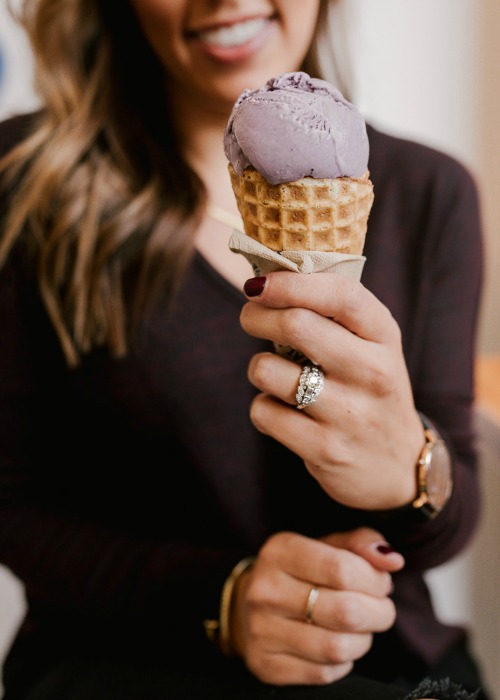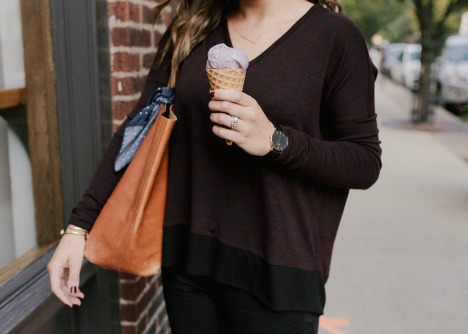 Sweater: Rag & Bone
Jeans: Madewell
Watch: Daniel Wellington
Boots: Madewell
Photos by Folchi Photography