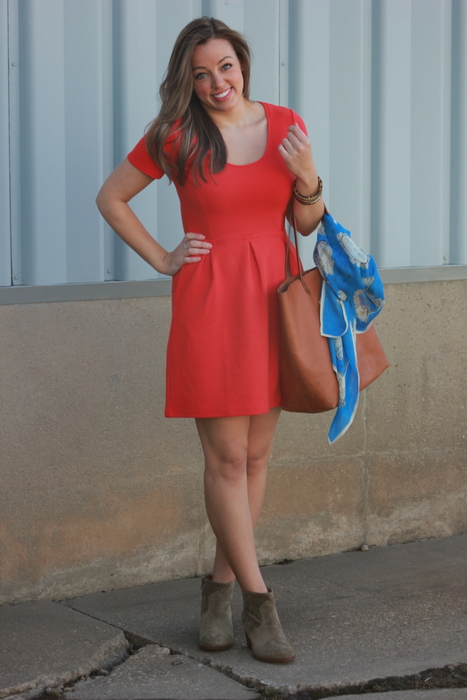 Some mornings, having to put together a complete outfit makes me want to whine and pout on my closet floor. (Anyone feel me?) So on those days I usually slip on a cute day dress. One piece instead of three? Score! I've really loved this dress since the day I got it – The perfect t-shirt material to throw on and run around in. Or walk around in, rather. Let's not kid ourselves, I don't run.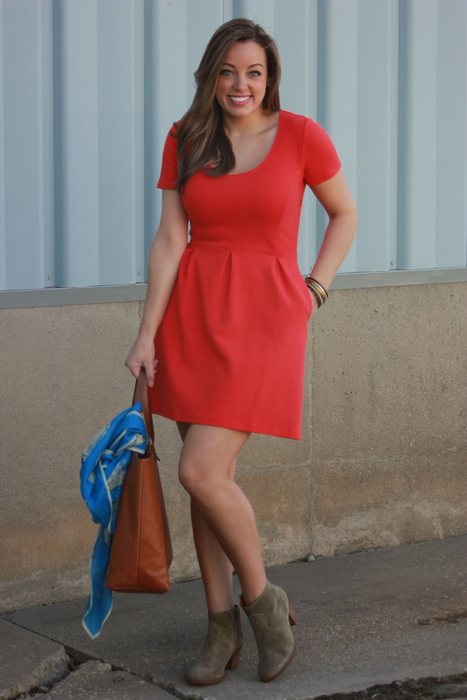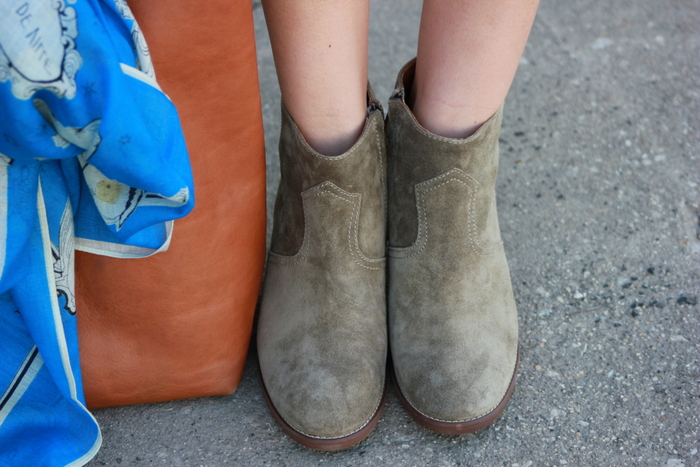 Dress: Madewell (similar)
Bracelets: Chicos
Tote & Scarf: Madewell
Booties: Madewell
Don't forget! The Madewell event is this Thursday evening from 6-8pm! Hope to see you there!