This past week was a complete whirlwind. From birthday celebrations to watching the World Series games (I'm still a little sad the Indians lost, but it was an amazing season and incredible Game 7), I'm ready to go to bed at 9pm tonight. Lately I've been feeling so fortunate for all the wonderful people and things in my life and am looking forward to Thanksgiving and the holiday season ahead. I'm heading to Boston on Sunday for a few days, so follow along with my adventures on Instagram! Hope your weekend is lovely.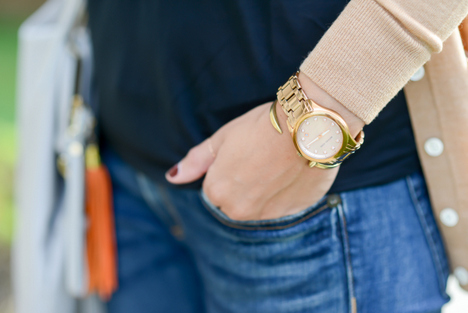 A few favorites from around the web…
The Nordstrom Fall Clearance Sale is happening now and there are some GOOD finds. Let's talk shoes. These Sam Edelman booties are under $100 and I love them. Classic and simple. These Hunter short rain boots are also on clearance and I love these sweet little flats.
This quilted Michael Kors vest under is $70. I love these Zella legging for Barre class and the cuuuutest cotton pajama set is marked down and perfect for holiday photos!
Just got this simple t-shirt blend sweater from Nordstrom, which is the perfect length. I love a good top that's a little longer and feels like a tunic. I sized down and got a xs, for reference.
Madewell is offering 25% off select styles. Some of my favorite booties are on sale, as well as this cozy sweater and this plaid dress.